Opportunities and Community Support
---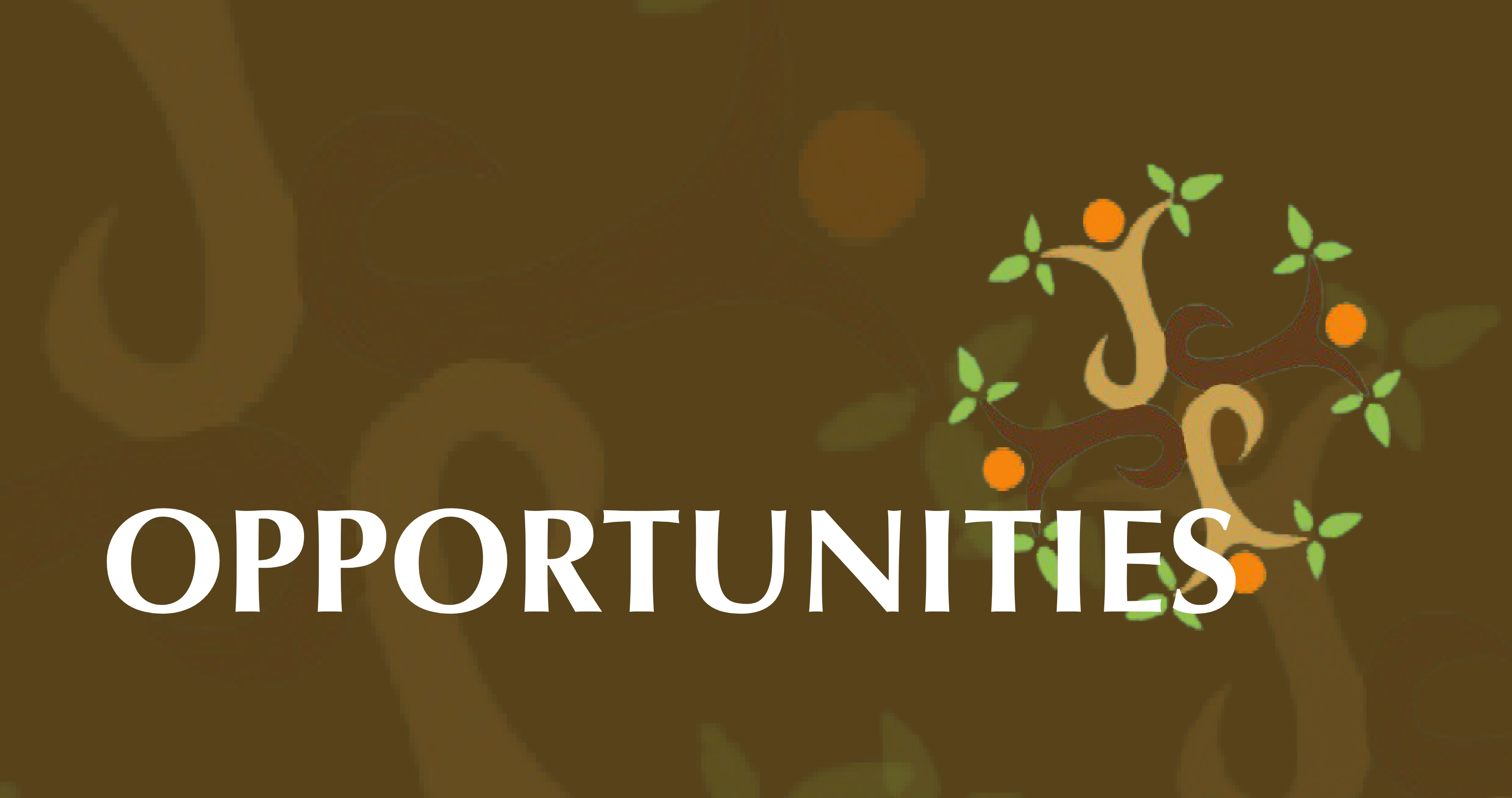 OPPORTUNITIES
ICDL-related Jobs and Opportunities.
We are pleased to announce an open call fo five (5) paid internships to contribute to our South Feminist Knowledge Base and Political Education projects. We want highly motivated young feminists with background and interest in the global political economy, feminist and social movements, human rights, and feminist research, communications and activism. SFF interns will have the opportunity to work on diverse activities on communication, research and political analysis, information management and systematisation.

We would like to request your support in sharing the call with your networks, and retweeting/ reposting the SFF post on your Twitter and Facebook platforms. If you have any recommendations for potential candidates, please do share them with us too. You can find TORs and further details here.

Für wen?
Masterstudierende der Politik- und Geschichtswissenschaft, Kunstgeschichte, Kulturanthropologie, Soziologie, Humangeographie, Literatur- und Kulturwissenschaft, Pädagogik, Curatorial Practices und Design sowie thematisch verwandter Fächer können im Historischen Museum Frankfurt ein Praktikum machen.

Das HMF
Das Historische Museum Frankfurt (HMF) ist das moderne Stadtmuseum der Mainmetropole. Die Sonderausstellungen und das Stadtlabor widmen sich aktuellen Fragestellungen aus der Sicht ihrer Bewohner*innen. Diversität, Inklusion und Partizipation sind im HMF als grundlegende Prinzipien festgelegt und verankert. Ein kontrastreiches Ausstellungsdesign, ein taktiles Bodenleitsystem, ein mehrsprachiger und inklusiver Multimediaguide, Parkplätze für Kinderwagen oder Führungen in Gebärdensprache gehören selbstverständlich zu den Angeboten des HMF.

Das Themenfeld
Anlässlich des 175. Jubiläum der Paulskirche plant das HMF eine partizipative Ausstellung (Stadtlabor) zum Thema Demokratie. Der wichtigste Grundsatz von Demokratie ist die Gleichheit der Menschen. Dennoch beeinflusst die gesellschaftliche Positionierung und Identität, ob und wie Menschen am politischen Leben teilnehmen können, mitsprechen, sich organisieren, gehört werden und wie sie im Parlament repräsentativ vertreten werden. Das Stadtlabor widmet sich dem Spannungsfeld zwischen dem demokratischen Gleichheitsversprechen und den zahlreichen unterschiedlichen Identitäten und gesellschaftlichen Positionierungen von Menschen. Das Stadtlabor ist ein demokratisches Ausstellungsprinzip. Seit 2010 entstehen zusammen mit Frankfurter*innen im HMF Ausstellungen und Veranstaltungen zu wechselnden Themen der Stadt. Das Stadtlabor kann als Methode der kollaborativen Stadterforschung bezeichnet werden, bei der die subjektive Wahrnehmung der gelebten Stadt im Fokus steht.

Ihre Aufgaben

Mitarbeit an der Stadtlaborausstellung "Demokratie-Labor" (Arbeitstitel)

Auseinandersetzung mit machtkritischen und intersektionalen Ansätzen in der Demokratiebildung

Organisation der Stadtlabor-Workshops

Interne Kommunikation, Pressearbeit und Social Media

Recherche, Archivarbeit, Sammlungsdatenbank (beecollect)

Unterstützung im Bereich Kooperationen, Vernetzung, Arbeit mit Multiplikator*innen

Unterstützung der Stadtlaborant*innen bei den Ausstellungbeiträgen


Ihr Profil

Abgeschlossenes Bachelorstudium in den oben genannten Fächern

Kenntnisse zu machtkritischen Ansätzen im Themenfeld Demokratie und Demokratiebildung

Kenntnisse in intersektionalen Theorien und Forschung

Selbstständige Arbeitsweise sowie die Fähigkeit zur kollegialen Zusammenarbeit im Team

Sicherer Umgang im Deutschen in Wort und Schrift


Bewerbungen von Menschen, die Diskriminierungserfahrungen machen, u. a. Schwarze Menschen, People of Color, Sinit*ze und Rom*nja, Menschen mit Migrations- und Fluchtbiografien als auch LGBTIQ* und nicht-binären Menschen sind ausdrücklich erwünscht.

Bitte beachten Sie, dass Praktika bei der Stadt Frankfurt nicht vergütet werden können. Es handelt sich um dreimonatiges Teilzeitpraktikum (15-20h/Woche).

Praktikumsstellen können nur an eingeschriebene Studierende vergeben werden.

Bewerbungen bis zum 18.03.2022 bitte ausschließlich per Mail an diversity.hmf@stadt-frankfurt.de

Wir freuen uns auf Ihre Bewerbung!

May Ayim Fonds - Bis zum 15.03.2022 können sich Schwarze, afrikanische und afrodiasporische Menschen, die Interesse an Empowerment und politischer Bildungsarbeit haben, für ideellen Support und eine finanzielle Förderung bewerben.

Koordination des Projektes "Gleichstellungsbegleitgremium Expert*innenkreis im
Rahmen der UN-Dekade für Menschen afrikanischer Herkunft "
8 Stunden, 450€, ab 01.05.2022


Kurzdarstellung
Aufbau eines Gremiums zur Gleichstellung von Menschen afrikanischer Herkunft in Berlin und
zum Abbau derer Diskriminierung durch anti-Schwarzen Rassismus.
Hauptziel dieses GBG/Expert*innenkreis ist es anti-Schwarzen Rassismus (ASR) öffentlich zu
thematisieren, das gesellschaftliche Bewusstsein dazu zu erhöhen, durch ASR verursachte
Barrieren entschlossen zu bekämpfen und Schwarzes Leben in Berlin nachhaltig zu fördern.
Dieses Gremium zielt darauf ab, einen Kulturwandel in der Berliner Verwaltung und in
öffentlichen Institutionen hin zu einer rassismuskritischen Verwaltung zu erwirken und einen
Strukturwandel in der Berliner Stadtgesellschaft insgesamt (Gesamtstrategie
Rassismuskritisches Berlin) zu begleiten und nachhaltig aufzubauen. Für die Umsetzung sind
acht Expert*innen benannt worden, die die Prozesse steuern und begleiten.


Aufgaben
Unterstützung der Projektleitung bei der Koordination des Projektes, insbesondere bei den
administrativen Aufgaben.
Konkrete Aufgaben

Unterstützung und Umsetzung der Öffentlichkeitsarbeit
Administrative Anleitung von Honorarkräften und anderen Vertragsnehmer*innen
Unterstützung bei der Organisation von Veranstaltung und Meetings
Unterstützung bei der Koordinierung der Erstellung einer Datenbank mit Schwarzen Expert*innen in Berlin, insbes. im Gesundheitsbereich
Verwaltung der Mailliste: Un-dekade-black-lives-berlin


Erforderliche Qualifikation

anti-Schwarze Rassismuserfahrung

eigenverantwortliches Arbeiten

transparente Kommunikation/Absprachen

sicherer Umgang mit MS Office insbes. Outlook


Weitere Erforderliche Erfahrungen und Kenntnisse

Kenntnisse im Bereich der Öffentlichkeitsarbeit

Erfahrungen in der Konzeption und Umsetzung von Community-Veranstaltungen in Berlin

Kenntnisse der Strukturen, Organisationen und Akteure von Menschen der afrikanischen Diaspora, Schwarzen Menschen und afrikanischen Menschen in Berlin

Kenntnisse von intersektionalen, de-/post-kolonialen Ansätzen in Bezug auf ASR


Kontakt:
Projektleitung Pamela Akosua T. Amponsah (Pronomen: sie/ihr oder keins) pamela.amponsah@raa-berlin.de
RAA Berlin Regionale Arbeitsstellen für Bildung, Integration und Demokratie (RAA) e.V. www.raa-berlin.de

To find more information about this vacancy, please click here.


To find more information about this vacancy, please click here.

Die RAA Berlin sucht ab sofort eine

Koordination für das Projekt Gleichstellungsbegleitgremium (GBG):

Expert*innenkreis zu anti-Schwarzen Rassismus (ASR) im Rahmen der UN-Dekade für Menschen afrikanischer Herkunft (Teilzeitstelle)

Konditionen und Kontakt:

Es handelt sich um eine Teilzeitstelle. Die Vergütung richtet sich nach Qualifikation in Anlehnung an TVL.
Bitte sendet eure aussagekräftigen Bewerbungsunterlagen (Bewerbungsschreiben, Lebenslauf, Arbeitszeugnisse) per Mail an info@raa-berlin.de

Die Bewerbungsfrist endet am 22. August 2022.

Projektleitung:

Gleichstellungsbegleitgremium Expert*innenkreis im Rahmen der UN-Dekade für Menschen afrikanischer Herkunft
RAA Berlin
Regionale Arbeitsstellen für Bildung, Integration und Demokratie (RAA) e.V.
Boyenstraße 41, D - 10115 Berlin

T +49 30 240 45 - 250, M +49 16 09 44 60 390
pamela.amponsah@raa-berlin.de, www.raa-berlin.de

Sprechzeiten: Montag bis Mittwoch



---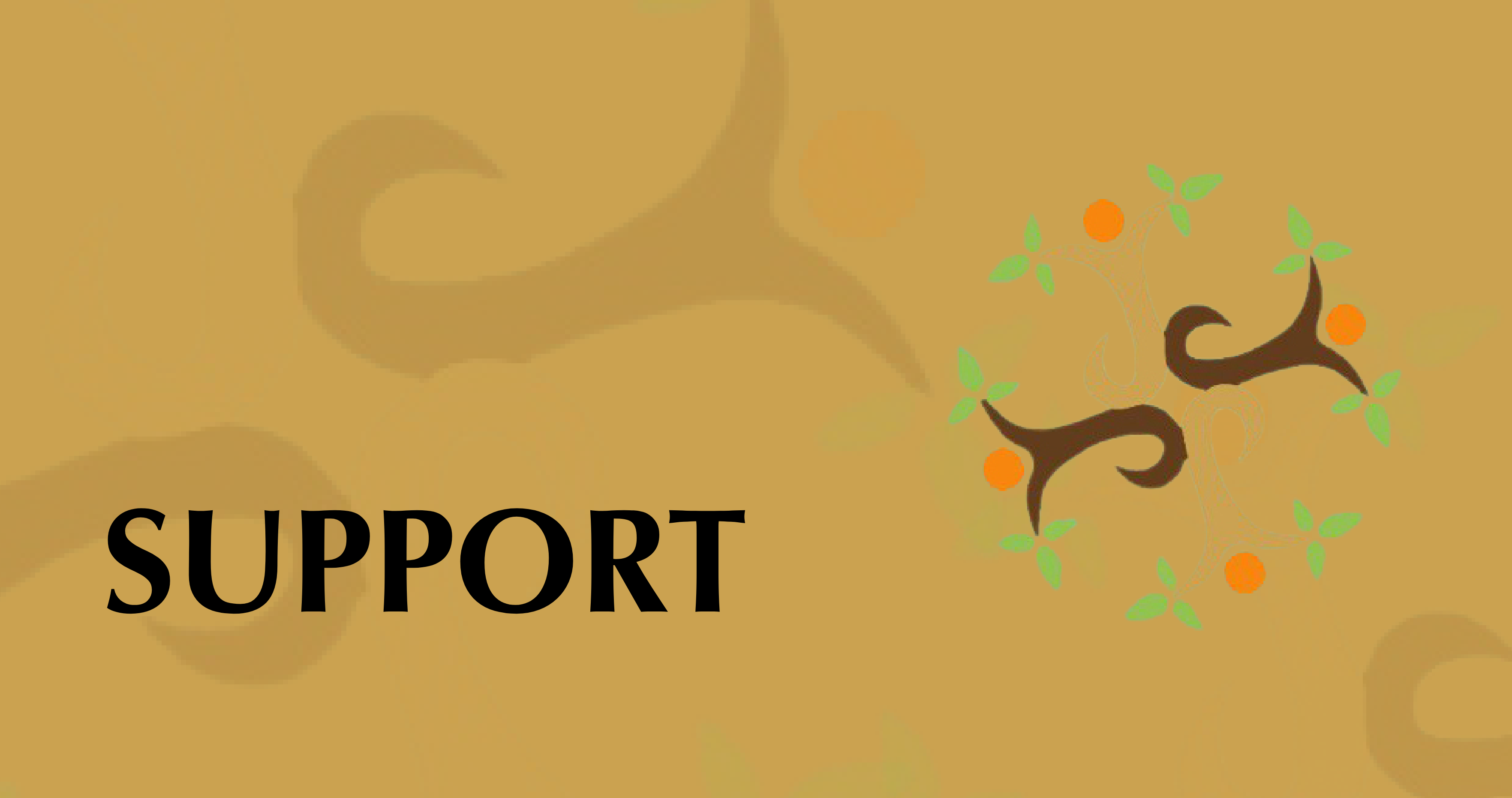 GDO ACTION: COMMUNITY SUPPORT
In efforts to build community, the GDO welcomes any support you can give in the following initiatives:
Call for Community Action
Prof. S. Ouma,

7.10.2022

Dear Community,

Please read the attached PDF Call for Action.

If you would like to contribute to this cause, do please contact Prof. Stefan Ouma at Stefan.Ouma@uni-bayreuth.de for details.

Your generosity and compassion are very much appreciated.
The GDO

Richard Ugochukwu Anyah ...more

A barrier-free life for a woman who breaks down barriers

Katharina Oguntoye has spent her entire life breaking down barriers of racism, sexism and homophobia. Now she needs your help to break down the barriers of inaccessibility. Katharina is an Afro-German historian, activist and author of the first book about Afro-Germans: Showing Our Colors, Afro-German

...more
---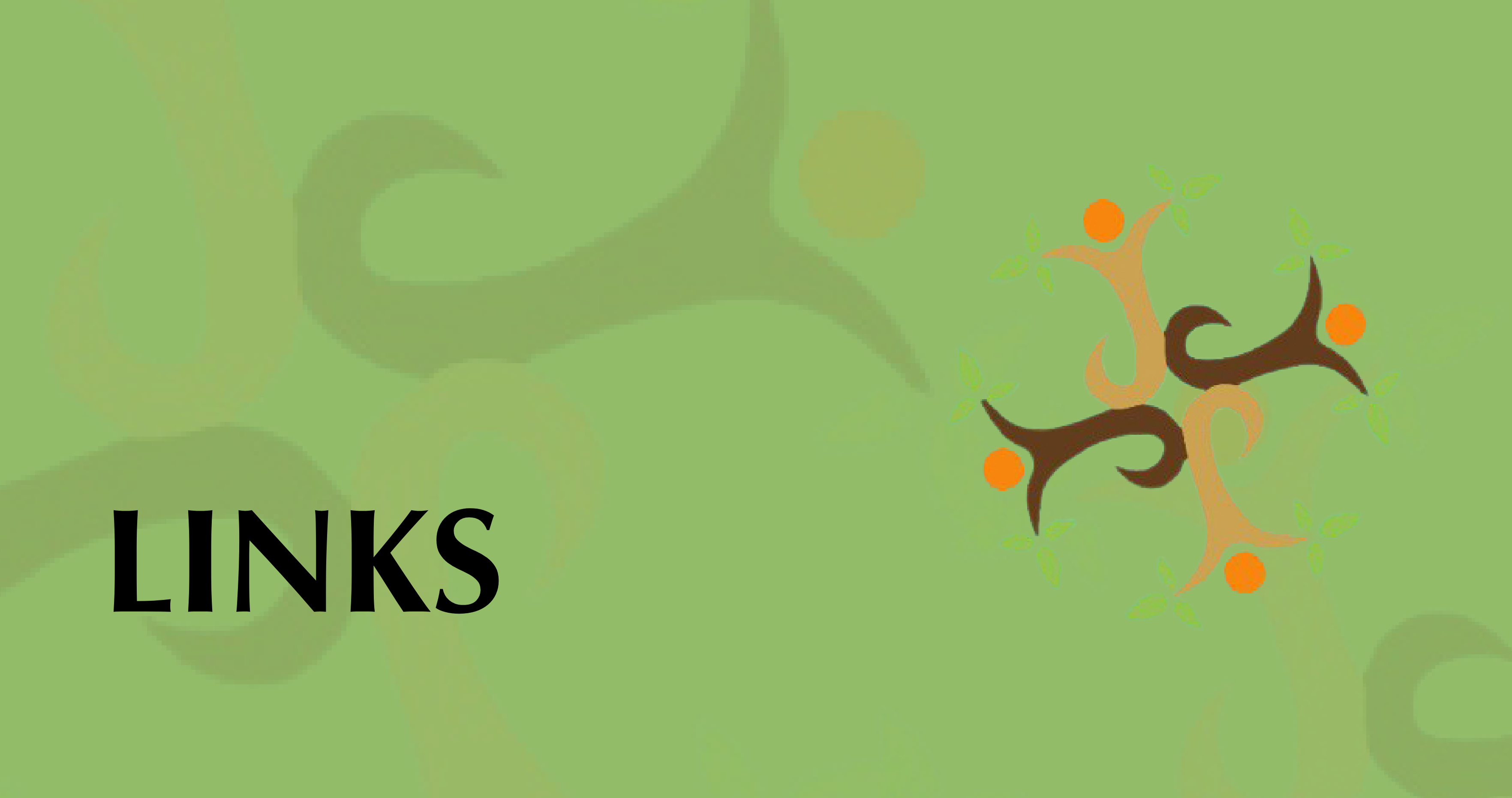 USEFUL LINKS
More on consultation, counselling, protective measures and training opportunities.