Black Atlantic Revisited
"Black Atlantic Revisited" – African and South American UNESCO World Heritage Sites and "Shadowed Spaces" of Performative Memory.
---
Research Team


---
Summary


The project investigates how memories of slavery are constructed in UNESCO World Heritage Sites in Gorée (Senegal), Ouidah (Benin), Cartagena (Colombia) and Salvador da Bahia (Brazil). Our research is based on the premise that these heritage sites respond to touristic telos and readings of history that do not go uncontested and uninterrogated by alternative memory sites and media. In this regard, we establish a corpus of literary texts, film, audio/visual and performative arts that in/directly respond to the official sites and instigate alternative archives of lived and shared memories of the Transatlantic slave trade. In the case of Francophone Africa, this has been a relatively neglected subject in contrast to the long tradition in literature, philosophy and arts in Anglophone countries. Apart from textual and cinematographic analyses, our research critically engages with performative audio/visual practices (photography, painting, comics, songs, etc.) which enter into dialogue with official documents produced in and for the museums/heritage sites.
The central question concerning these African Heritage sites is how they contribute to the construction and transmission of memory. The practice of vernacular museum is crucial in perpetuating socio-cultural memories through individual and communal efforts in marginal communities as they depend on improvised performance, oral storytelling and intimate interactions aimed at maintaining and invigorating memory communities.
Based on the analyses of the African and South American corpora, we would compare themes, motifs, narrative procedures, tropes, etc. to offer insights into the construction of memory and contemporary transatlantic re-writings of slavery. We will engage with concepts such as Transatlantic translations (Ortega 2006) on the transformative/syncretic re-production of African cultural knowledges and aesthetics in the Americas under conditions of resilience and resistance. Through this comparative framework, we intend to map out convergent and divergent poetics and ethics of memory and re-membering that have emerged from the historical experience and creative imagination of the Transatlantic slave trade.
---
Scheduled Project Duration

4 Years
---
International colloquium on Memories and survivals of the transatlantic slave trade - October 20-21, 2022
This colloquium is the final phase of a project that shares the same name (http://www.memoiresetsurvivances.com/), which was led by NGO "Afrique Décide" based in Ouidah, Benin. The symposium brought together ...more
---
Field trip: Tracing the remnants of the slave trade in Ouidah
Tracing the lingering effects of the slave trade in Ouidah has been a multifaceted endeavor that required both remote and on-site research. In addition to ...more
---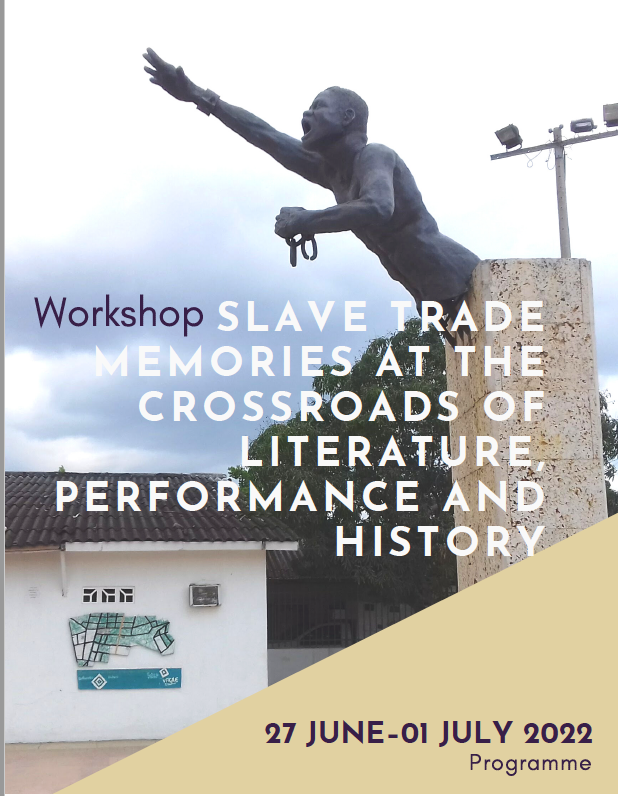 Workshop: Slave trade memories at the crossroads of literature, performance and history.
The workshop aimed at fostering transatlantic debates by bringing in voices from Latin America and the Caribbean, in order to discuss the coincidences, convergences or divergences in memorial practices/aesthetics in their works. From the discussions, certain trends stood out quite more...
---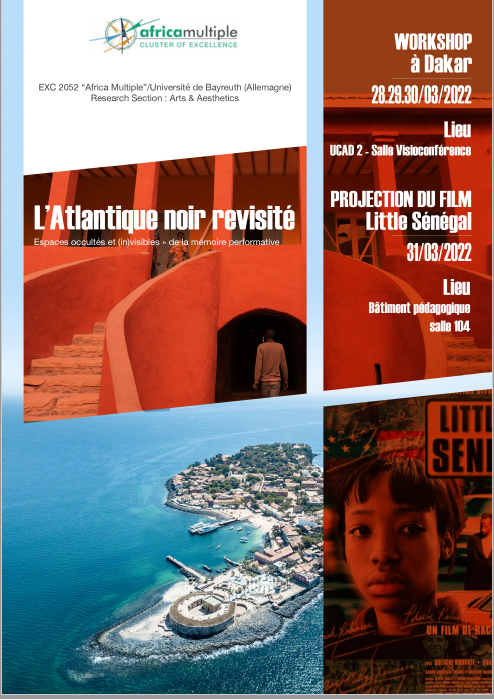 Workshop: L'Atlantique noir revisite: Espaces occultés et (in)visibles; de la mémoire performative.
In the context of the research project « L'Atlantique noir revisité – sites africains et sud-américains classés au patrimoine mondial de l'UNESCO et « espaces occultés » de la mémoire performative », the workshop entitled more...
---