+++ CANCELLED +++ Lesung - Nepomuk Riva - Academia under Attack - Wissenschaft unter Beschuss
16.03.2020, 18.00
Iwalewahaus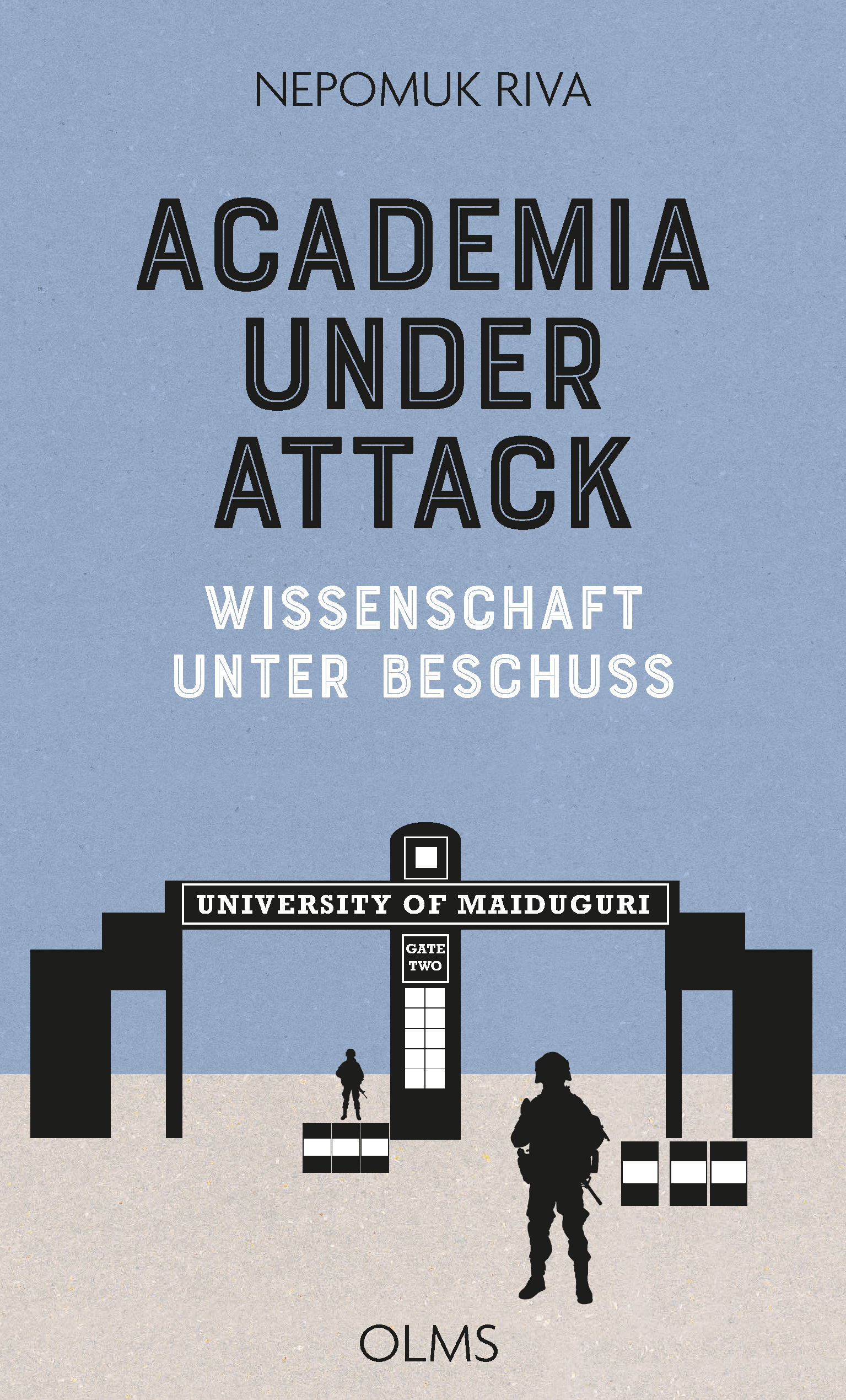 +++ Cancelled +++
Lesung - Nepomuk Riva - Academia under Attack - Wissenschaft unter Beschuss


Der Boko Haram Terror in Nordnigeria ist nicht nur ein religiöser Krieg, er richtet sich auch gezielt gegen westliche Bildungsinstitutionen. Die Universität zu Maiduguri, die sich seit 2009 im Epizentrum der Krise befindet, hat von Beginn an beschlossen, sich diesem Terror zu widersetzen und ihre Lehre fortzuführen. Das Interviewband gibt einen Einblick in die Lebensbedingungen der Wissenschaftler*innen, die unter diesen Umständen durchgehalten haben. Vier an dem Buch beteiligte Personen der Universität zu Maiduguri werden bei der Lesung in Bayreuth anwesend sein, von ihren Erlebnissen berichten und über die augenblickliche Lage für akademisch Forschende in Nordnigeria diskutieren.
Die Lesung wird zweisprachig stattfinden (Deutsch/Englisch).
The Boko Haram Terror in Northern Nigeria is more than a religious war. It also targets western institutions of education. The University of Maiduguri, which is in the epicentre of the crisis since 2009, has chosen to resist this terror since the beginning and to continue its teaching.
This volume of interviews sheds light on the scholars who persevered under these circumstances. Four of the scientists of the university of Maiduguri will be present during the reading. They will give their account about their experiences and discuss about the situation of academics in Northern Nigeria.
The reading will be bilingual (German / English)