Online Workshop - African Stories with El-Shaddai Deva
2020-07-01 18:00 to 20:00
Online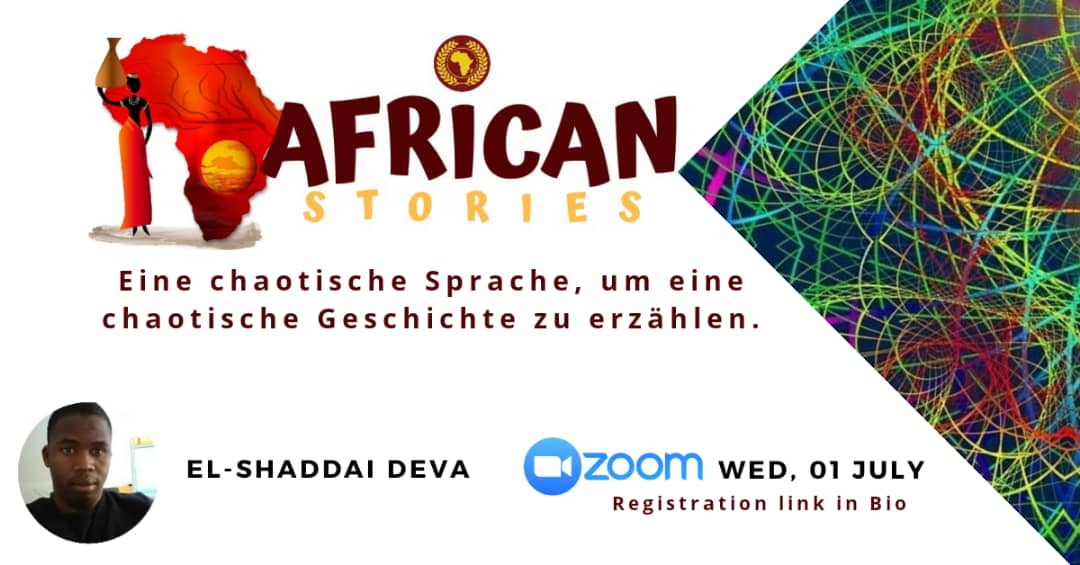 MAU Academics meets African Stories

Eine chaotische Sprache, um eine chaotische Geschichte zu erzählen. Zu Kouroumas Allah n'est pas obligé.

Darum geht es:
Ahmadou Kouroumas Allah n'est pas obligé handelt vom Bürgerkrieg in den westafrikanischen Ländern Liberia und Sierra Leone. Aus der Perspektive des Kindersoldaten Birahima wird von Kriegen berichtet, deren Brutalität und Grausamkeit dem menschlichen Verstand mitunter unzugänglich sind. Die erzählte Welt ist eine Welt, in der die religiösen, traditionellen und politischen Ordnungen pervertiert und haltlos sind. Die Grenzen zwischen Menschlichem und Tierischem, Göttlichem und Menschlichen sowie zwischen Rationalem und Irrationalem sind als diffuse Grenzen dargestellt. Um eine solche chaotische Welt zu erzählen, gebraucht Birahima eine Sprache, die aus der Vermischung verschiedener Sprachen und Sprachregistern zusammengesetzt wird. Diese Sprache, die ich birahimisch nenne, ermöglicht ihm die Geschichte des Bürgerkriegs als "seine" Geschichte vorzustellen: Es wird nicht nur aus seiner Perspektive berichtet, vielmehr verfügt er nach eigenem Gutdünken über diese Geschichte.

Zur Person:
El-Shaddai Deva hat Germanistik und Didaktik des Deutschen als Fremdsprache in Yaoundé, Kamerun, studiert. Seit 2015 promoviert er an der Ludwig-Maximilians-Universität München. Seine Dissertation zu deutschen Übersetzungen von Ahmadou Kourouma und Ferdinand Oyono hat er bereits abgegeben. El-Shaddai lehrt seit März 2015 deutsche Literatur an der Fremdsprachenabteilung der Universität Maroua (Kamerun). Er interessiert sich für frankophone afrikanische Literatur, literarische Übersetzung und Mehrsprachigkeit in der Literatur.

The event is going to be in German.