'Prolongation or Queer Recesses of the Heart' by Dr. S. N. Nyeck (Emory School of Law)
2020-12-10 14:00 to 16:00
Online via Zoom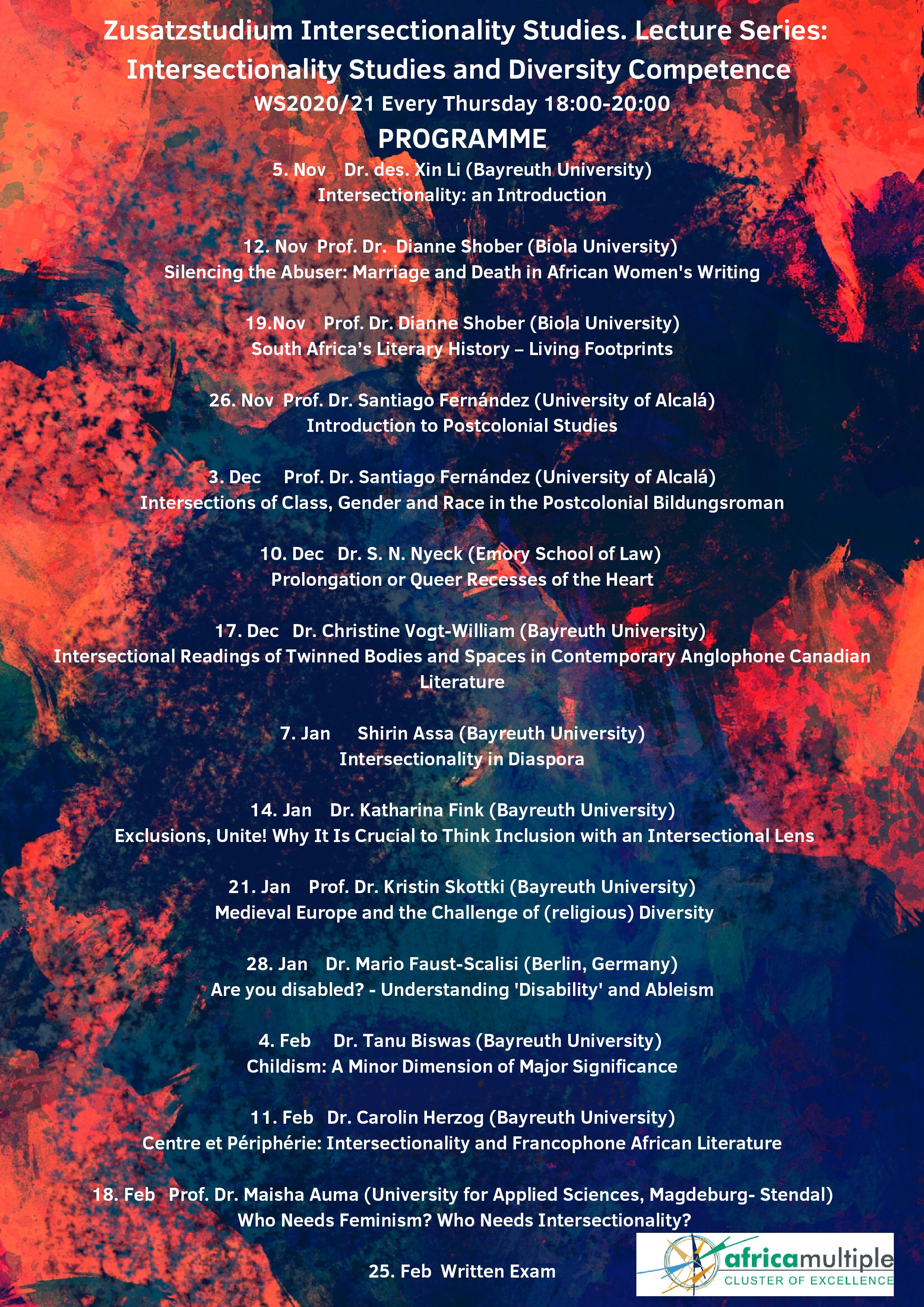 The intersection between gender, racial, class, etc. inequality is a central concern not only of gender studies, but of life in general at a time of globalization, mass migration and in increasingly heterogeneous and diverse societies. Founded by Prof. Dr. Susan Arndt, this course of studies serves as an introduction to the concept of intersectionality, which provides a framework and analytical tools for students to reflect critically on issues of social justice and equality.
First developed as a critical effort to complicate the concept of women as a universal and single axis category, intersectionality points to the overlapping and simultaneous structures of oppression that shape the systems of inequality. This foundational course also provides students with a transdisciplinary perspective for their analysis in specific fields of study. Furthermore, the course not only explores intersectionality as a concept, but also its implications on the process of policy making and activism, especially against the backdrop of a time where white identity politics (including elements of misogyny and racism) sees its rise on the political scene throughout the world.
The series of lectures will be held in the winter semester 2020/21 each Thursday at 6pm and will be available via Zoom.
To find the complete list of events in PDF, please click here.

Join Zoom Meeting
Meeting ID: 994 2005 5201
Passcode: 597945