Lecture "The Excellence Strategy: Cutting-edge Research in Germany" by Prof. Dr. Michael Steppat
2020-12-10, 4 pm
Moscow, Russia/online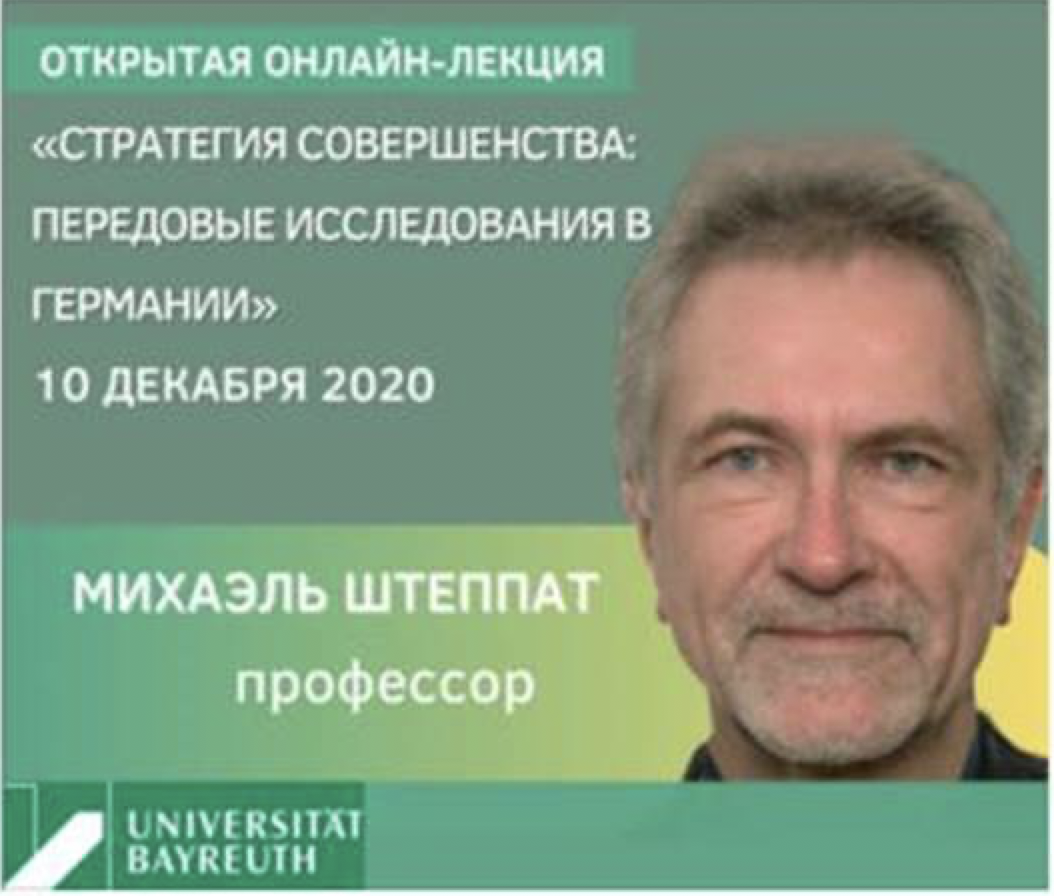 The open online lecture by guest professor Michael Steppat "The Excellence Strategy: Cutting-edge Research in Germany" will take place on December 10, 2020 at 16:00 (Moscow time). The lecture will be held in English.
Michael Steppat is Professor of Literature (English) at the University of Bayreuth (Germany) and Professor at the Shanghai Academy of International Studies. He is also member of the Africa Multiple Cluster of Excellence.
Professor Steppat will talk about the experience of implementing the strategy to promote educational standards on the example of a cluster of excellence of the University of Bayreuth.
The lecture will cover the following topics:
How can a country develop advanced and globally competitive higher education standards?

How can we compare the national strategies of Germany and Russia to promote educational standards?
How is an investment in joint research being implemented in Germany?

Are there any shortcomings in the new German strategy?
What are the political components of the new strategy?

How does the new strategy relate to quality standards in supporting research?

Can universities obtain elite funding and how will it relate to the high quality of academic study?

Students, faculty, researchers, researchers, and anyone interested in the topic are welcome.
To participate in the online lecture, you must register by clicking here.