AfriKaleidoskop - "Roots Germania"
2021-05-26 18:00
Online via Zoom
As part of the film and discussion series "AfriKaleidoskop" the Africa Multiple Cluster of Excellence invites the interested public to watch the streaming of the movie "Roots Germania" and join in the subsequent discussion.

On 26 May at 6 p.m. (CEST) the film and discussion series "Afrikaleidoskop" will present "Roots Germania" ­­- a documentary by Mo Asumang on the search for identity for people of Colour born in Germany. Roots Germania" is an intense but always ironically humorous journey that not only leads to shedding a personal trauma brought about by prejudice, hatred and fear, but also a finding of home within oneself.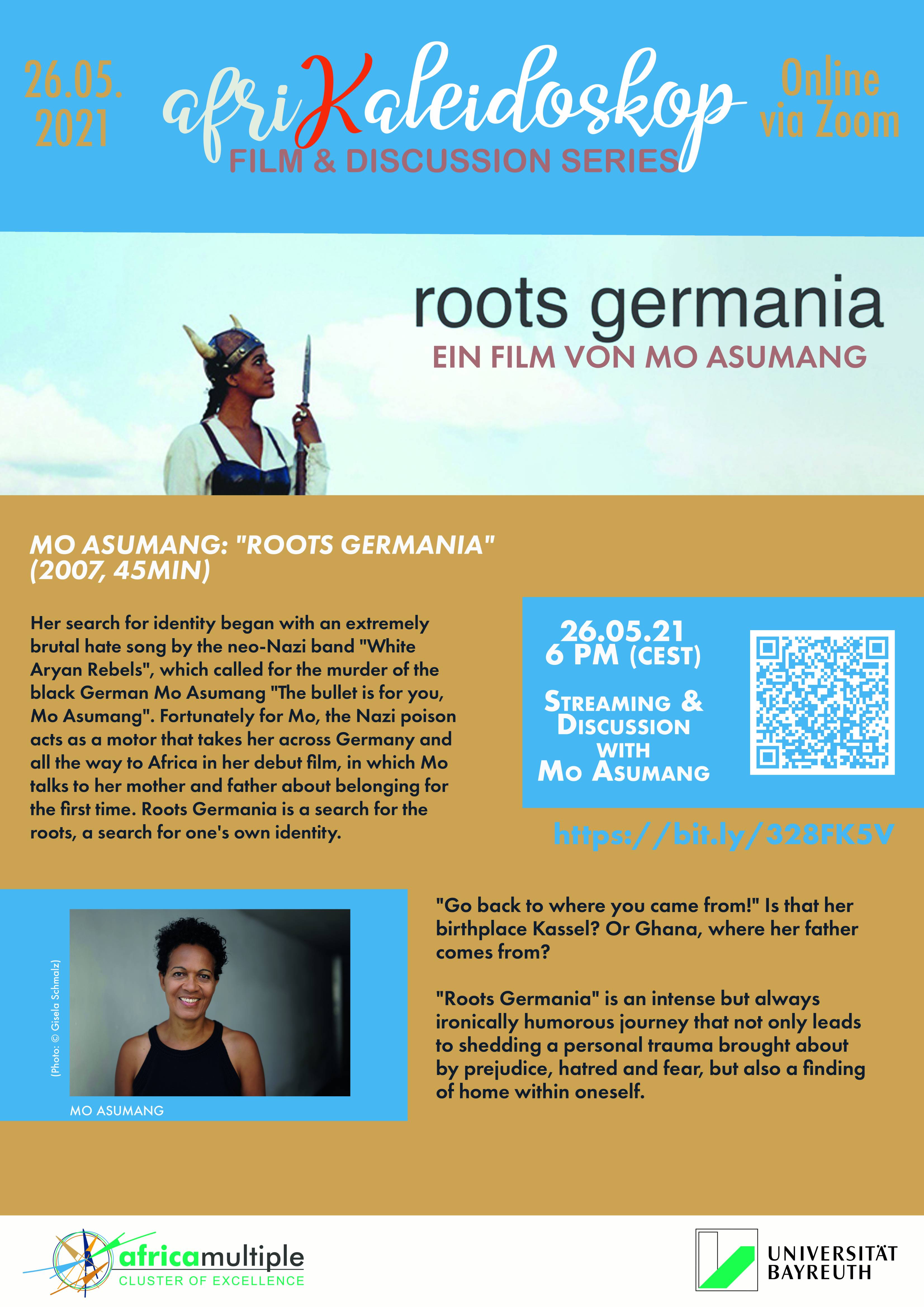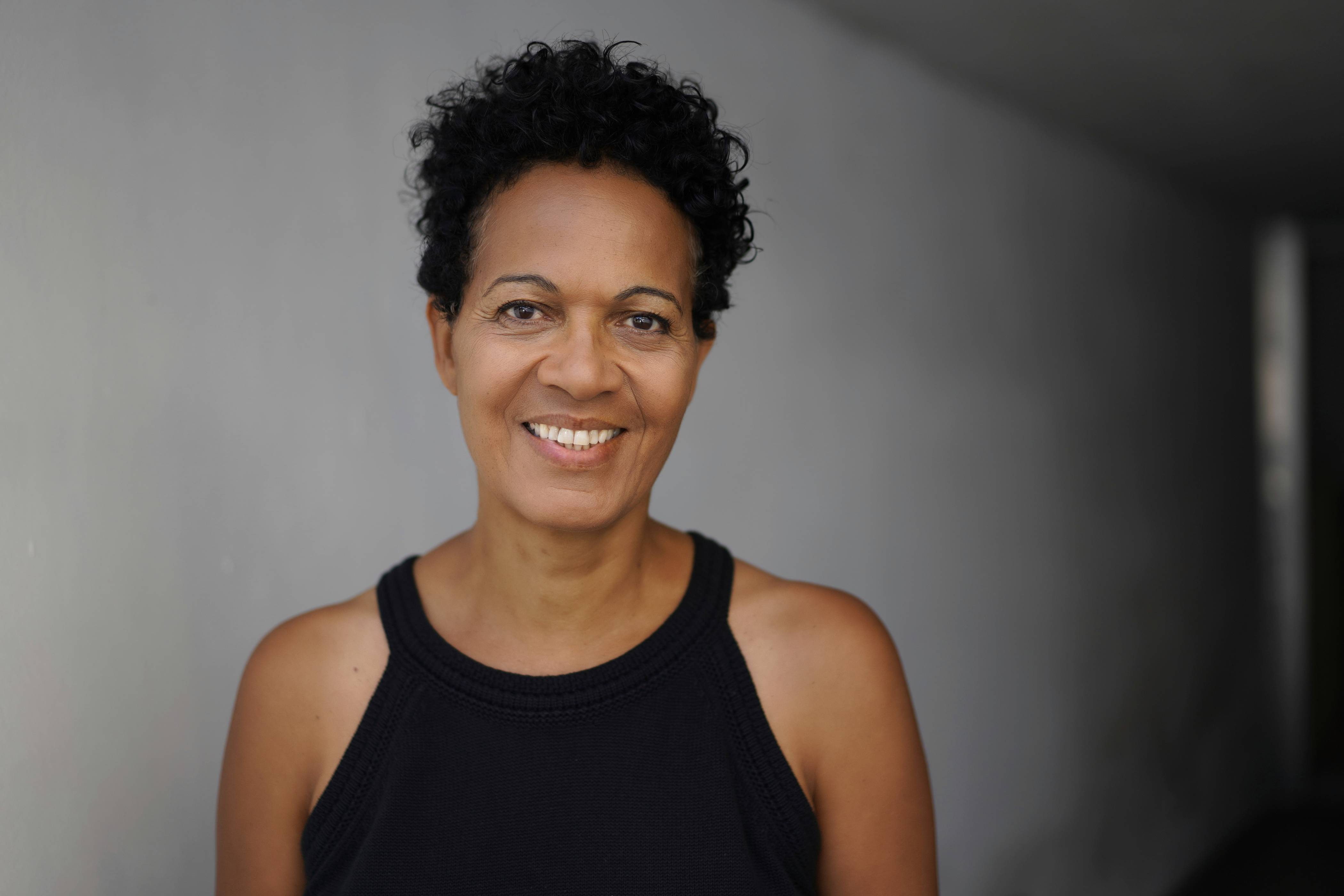 Mo Asumang
From 1985 to 1990 she studied visual communication at the University of Fine Arts Kassel and then from 1992 to 1994 classical singing at the Berlin University of the Arts. Starting from 1994 she has worked as a voice-over artist, and since 1996 as a host and actress. In 2004 she established MA Motion Film production GmbH and directs documentary films. With her films she gives lectures on racism and xenophobia in schools and universities (such as Yale University) around the world. With her decades of public relations work on anti-racism, she is also one of the pioneers of the worldwide Black Lives Matter movement.
From 1997 to 2000, Asumang hosted the television show 'Liebe Sünde' on ProSieben. Furthermore, she dubbed the part of Ensign Seska in the U.S. television series Star Trek: Starship Voyager. In The Ghost Writer (2010), Roman Polański's film, she played the role of U.S. Secretary of State Condoleezza Rice. Mo Asumang received the Order of Merit of the State of Berlin in 2016 and the Federal Cross of Merit on Ribbon in 2019.
---