Workshop "Advice in African Multilingual Contexts"
7.10.2021
GWI, S 120 and online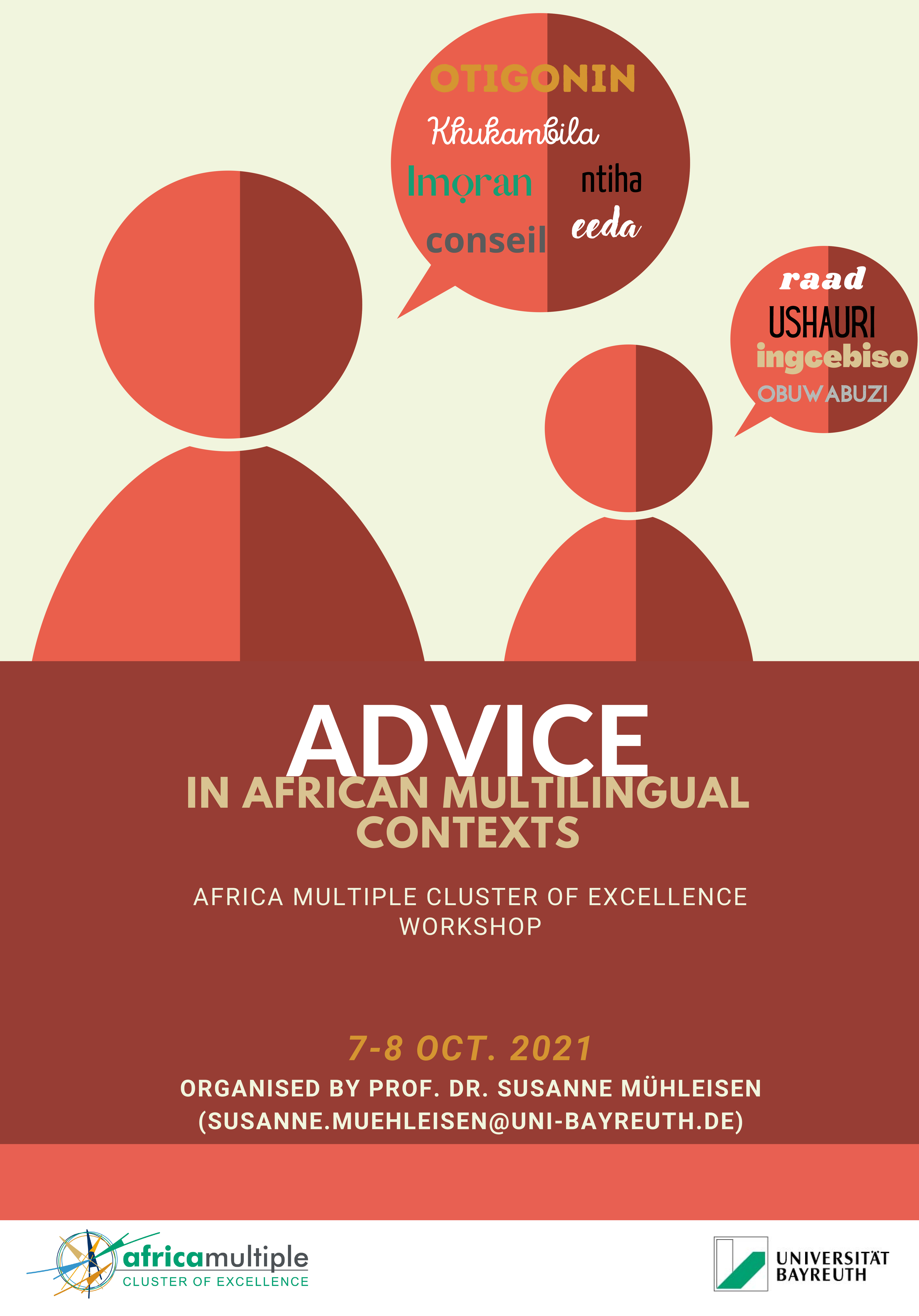 The speech activity of advice-giving and -receiving is part of learning experiences as well as an important aspect of the social organization and transfer of knowledge, of "practical epistemology" in everyday life. This workshop focuses on advice-giving and advice-receiving in family interactions, mediated advice in forums, blogs or in participatory radio phone-ins, advice in medical and legal contexts as well as on moral aspects of advice. The multilingual situation of advice activities is considered in various West and Central African, East African and Indian Ocean contexts.
The workshop will be held in a hybrid fashion with attendance in Bayreuth and online. Please register with Prof. Dr. Susanne Mühleisen for more information on how to attend.


Find the preliminary programme here.