Dr. Javier Ortiz Cassiani: Diaspora, memory and nation: Afrodescendents in Colombia
2022-11-25, 16:00 -18:00
Room 135, NW III, Uni-Bayreuth | Zoom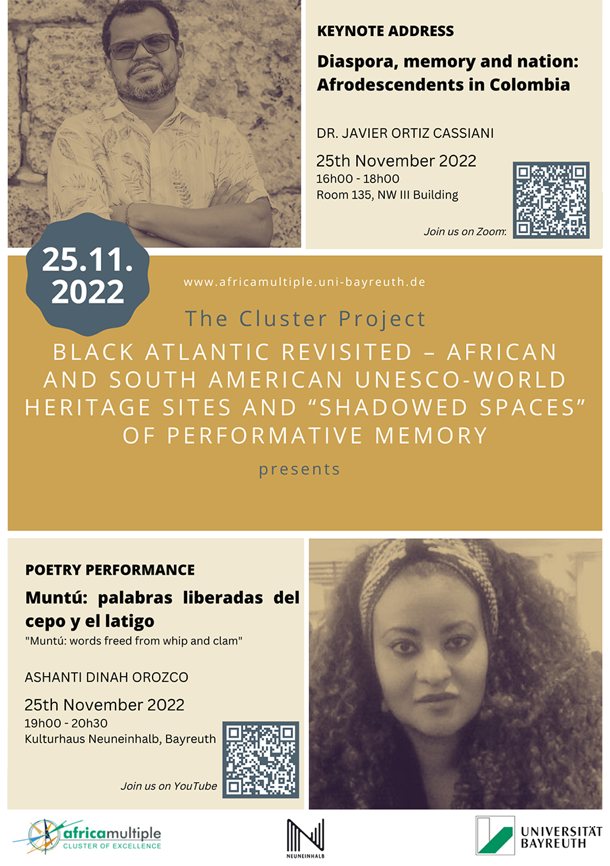 Diaspora, memory and nation: Afrodescendents in Colombia.

Keynote Address: Dr. Javier Ortiz Cassiani
Moderator: Gilbert Shang Ndi


Date: Friday, 25th November 2022, 16:00 -18:00
Venue: Room 135, NW III, Uni-Bayreuth | Zoom
Please find the Zoom link here | Meeting ID: 690 5281 3956 - Password: 2386880
---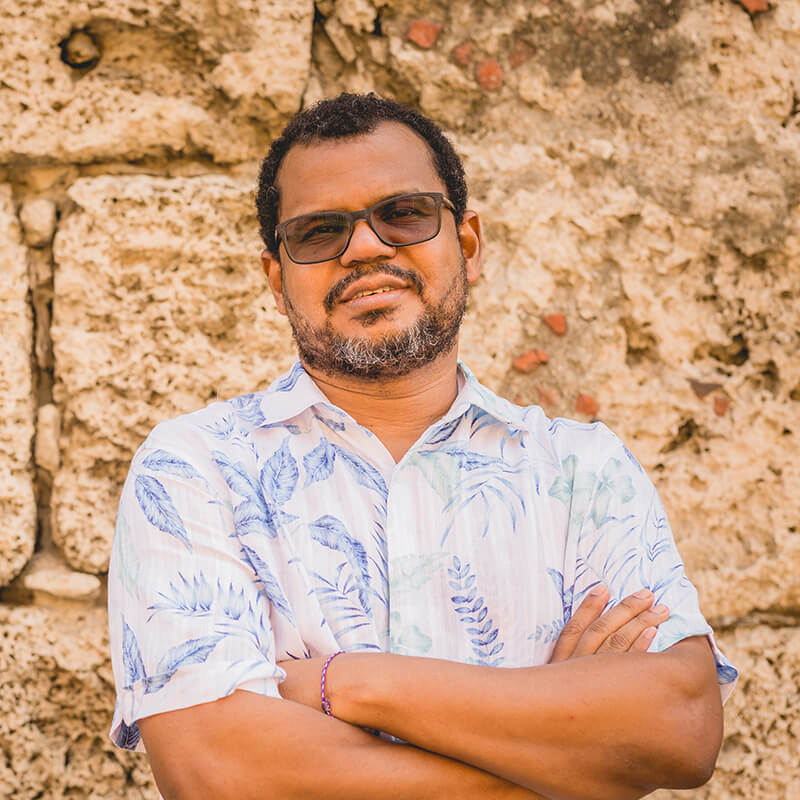 Javier Ortiz holds a PhD in History from the Colegio de México, a Master's degree in History of Universidad de los Andes and he is Historian at the Universidad de Cartagena. He is a specialist in the history of culture and history of Afro-descendants and has published widely in that field. He has been an advisor on issues of heritage and Afro-descendant population of the Ministry of Culture. Author of the books El incómodo color de la memoria, Un diablo al que le llaman tren, and co-author of Desorden en la plaza. In 2014, he received the Afro-Colombian Prize of the year. He also works as a columnist of the newspapers El Espectador and El Malpansante.
---