Screening und Diskussion mit Mo Asumang
28.11.2022, 5 pm (CET)
Iwalewahaus, Bayreuth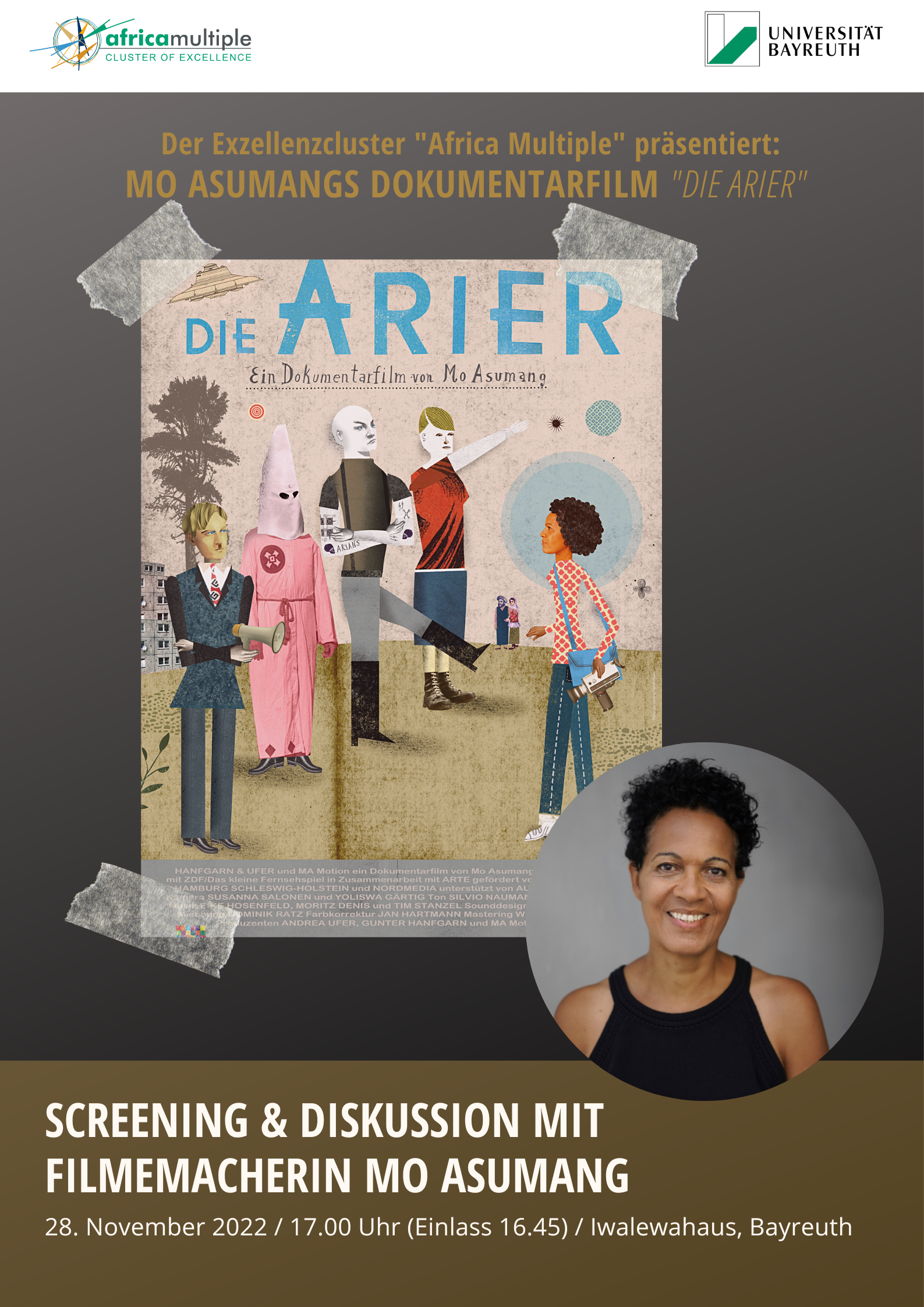 Der Exzellenzcluster Africa Multiple lädt ein zu einer Filmvorführung mit anschließender Diskussion.
Gezeigt wird der Dokumentarfilm "Die ARIER" aus dem Jahr 2014. Die Filmemacherin Mo Asumang wird anwesend sein und im Anschluss zu einer Diskussion über die Themen Rassismus und Integration zur Verfügung stehen.
Screening des Films "Die ARIER" und anschließende Diskussion mit Filmemacherin Mo Asumang
Wann? 28.11.2022, 17.00 Uhr (Einlass 16:45 Uhr)
Wo? Iwalewahaus, Bayreuth
Die Einladung ist hier zu finden

---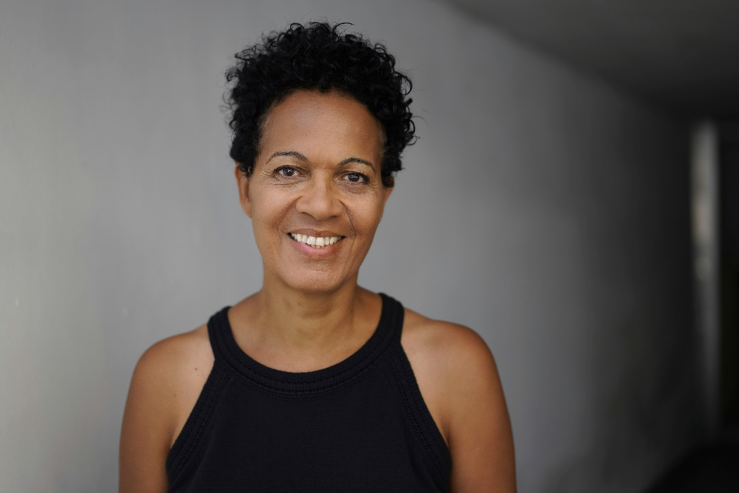 Mo Asumang wurde 1996 Deutschlands erste Afrodeutsche TV-Moderatorin.Sie moderierte die Sendung Liebe Sünde mit einer wöchentlichen Quote von über 2 Millionen Zuschauern. Seitdem arbeitet sie als Moderatorin, Produzentin, Regisseurin, Schauspielerin und Dozentin. Als Schauspielerin ist Mo Asumang u.a. in Roman Polanskis Film The Ghostwriter in der Rolle der US-Außenministerin Condoleezza Rice zu sehen.
Darüber hinaus widmet sich das Multitalent dem Thema Rassismus und Integration. Auslöser dafür war eine Morddrohung der Neo-Naziband "White Aryan Rebels", die in einem Lied sangen "Die Kugel ist für Dich, Mo Asumang". Dieser Schock inspirierte Mo zu der filmischen Spurensuche in Roots Germania nach ihrer Identität als schwarze Deutsche.
In ihrem Dokumentarfilm Road to Rainbow" – Willkommen in Südafrika (2010) hinterfragt Mo Asumang, wo nach Ende der Apartheid in Südafrika der Traum von Gleichberechtigung geblieben ist. In ihrem Dokumentarfilm Die ARIER (2014), ("Grimme Preis" nominiert), in dem Mo internationale Rassisten, den Ku Klux Klan und die wahren Arier trifft, spürt man neben der Aktivistin und Filmemacherin immer auch den empfindsamen Menschen. Neben ihrer künstlerischen Tätigkeit besucht Mo weltweit Schulen und Universitäten, um sich für Integration stark zu machen und das Thema Rassismus mutig von einer neuen Perspektive anzugehen.
Aktuell trifft Mo für ihre 3sat-Reihe Mo Asumang und ... Frauen- und Homofeinde, radikale Linke, Querdenker, Rassisten und fundamentale Christen. Mo möchte der auseinanderdriftenden Gesellschaft Dialog entgegen-setzen. Die sechsteilige Reihe führt sie an die äußersten Enden des gesellschaftlichen Spektrums. Bei all diesen Begegnungen geht es Mo Asumang einerseits darum, klare Kante gegenüber radikalen Ansichten zu zeigen. Anderer-seits bemüht sie sich jedoch zu verstehen, was die Menschen bewegt, die sich in dieser Weise positionieren - und was sie antreibt. Auf diese Weise versucht sie, den Dialog in unserer Gesellschaft zu fördern. Einen Dialog, der heute dringend notwendiger erscheint denn je.