Cinema Africa 2024 (Afrikanisches Filmfestival / African Film Festival)
21 January - 24 January 2024
Cineplex Bayreuth
Cinema Africa
Afrikanisches Filmfestival / African Film Festival 2024
21.01.2024 - 24.01.2024
---
From January 21 to 24, 2024, the "Cinema Africa" film festival of the Cluster of Excellence "Africa Multiple" invites film and Africa aficionados alike to embark on a four-day trip through African narratives. The journey leads from south to north, from Tunisia to Lesotho, with stops in Burkina Faso, Nigeria and the Democratic Republic of Congo, and shows the broad spectrum of modern African cinema. All five films presented during the festival in Bayreuth impress with their unique cinematic aesthetics and extraordinary storytelling and have already attracted a lot of attention at international film festivals and received various awards.
From Sunday, January 21 to Wednesday, January 24, 2024, the screenings will take place at Cineplex Bayreuth (always starting at 8 pm, on January 22 also at 6 pm). Each screening will be followed by an audience discussion.

Prof. Dr. Ute Fendler, Chair of Romance Studies & Comparative Literature at the University of Bayreuth and spokesperson for the Africa Multiple Cluster of Excellence, is organizing and curating the Cinema Africa film festival for the 15th time. "We are proud to be able to celebrate a small anniversary with our film festival. Since the very first day, it has been important to us to show the Bayreuth audience the impressive range of African films and perhaps contribute to opening up new horizons with our audience."
---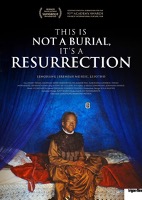 This is not a burial! It is a resurrection (Lesotho 2019)
Director: Jeremiah Moses Lemohang
122 min; Countries of Production: Lesotho;
Languages: Sésotho; Subtitles: Engl. & German
Prix: the Golden Crow-pheasant for Best Film at International Film Festival of Kerala 2020
Grieving and alone following the deaths of her husband and children, elderly Mantoa (Mary Twala Mhlongo, in a soul-shaking end-of-life performance) prepares for her own death and to be buried alongside her ancestors. When plans for a new dam near her village in the landlocked kingdom of Lesotho threaten to literally wash away all she holds dear, Mantoa takes a last stand, mobilizing her neighbours to fight for their land and their way of life. The experience of watching Mosese's visionary, much lauded This Is Not a Burial, it's a Resurrection is as timeless and elemental as the land itself.
Sunday, 21.01.2024 – 8 pm,
Cineplex, Bayreuth


---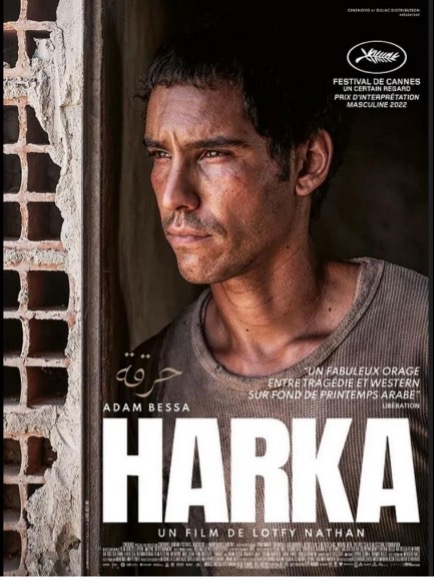 Harka (2022)
Director: Lotfy Nathan
87 min; Countries of Production: France/Tunisia/Belgium/Luxemburg/Germany/United States; Languages: Arabic, French – Subtitles in English
Awards:
• Lumières de la presse internationale 2023 : Meilleur premier film pour Lotfy Nathan, révélation masculine pour Adam Bessa
• Festival de Cannes 2022: prix de la meilleure performance dans la sélection un certain regard pour Adam Bessa
• Festival international du film de Saint-Jean de Luz 2022: prix d'interprétation masculine pour Adam Bessa
• Festival international du film de la mer Rouge 2022: prix Ysur du meilleur réalisateur pour Lofty Nathan et prix du meilleur acteur pour Adam Bessa

Ali is a young man from a disadvantaged background. A hard-working man, he sells petrol and saves money to make a better life for himself. Unfortunately, the death of his father interferes with his plans, making him the new head of the family. From then on, he has to fight to look after his sisters and save the family home, despite the loneliness and injustices of everyday life.
Monday, 22.01.2024 – 6 pm,
Cineplex, Bayreuth


---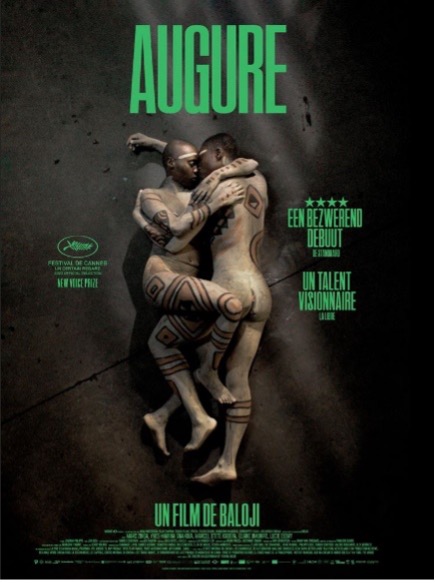 Omen / Augure (RDC 2023)
Director: Baloji
90min; Countries of Production: Belgium & RDC; Languages: French, Lingala, Swahili; Subtitles in English
Awards: Un certain regard-prix de la nouvelle voix, Festival de Canne 2023; CineRebels Award; Festival de Munich 2023
Between Brussels, Kinshasa, and Lubumbashi, Augure borrows from magic realism to paint a portrait of "undesirables" and "sorcerers" through the intertwined stories of protagonists of different genders and generations, confronted with the prejudice and suspicion of those around them.
Monday, 22.01.2024 – 8 pm,
Cineplex, Bayreuth


---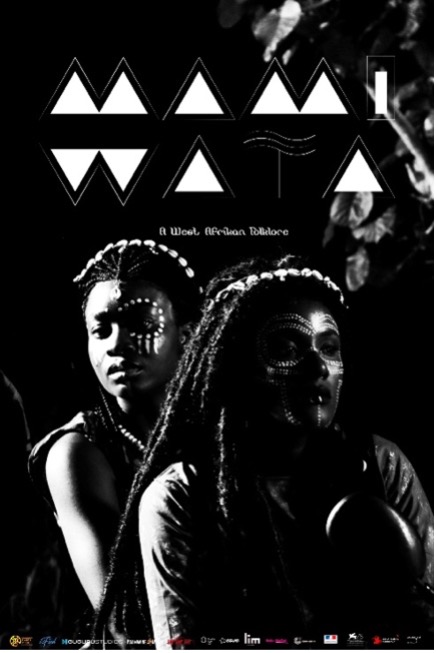 Mami Wata (Nigeria 2023)
Director: C.J. Fiery Obasi
107 min; Countries of Production: Nigeria/Benin/Brazil; Languages: Pidgin English; Subtitle in English
Awards: Best Nigerian Film Africa Movie Academy Awards 2023; World Cinema Dramatic Special Jury Award for Cinematography Sundance Film Festival 2023
In the village of Iyi, people worship the mermaid deity Mami Wata and turn to their healer Mama Efe, Mama Efe's daughter Zinwe and her protégée Prisca as intermediaries to the revered. When children begin to die and disappear, local resident Jabi casts doubt on the population, while Zinwe flees, driven by her own anguish. Soon, the arrival of rebellious warlord Jasper tips the scales in Jabi's favor. With the village under new control, Prisca and Zinwe must plot to save their people and restore Mami Wata's glory to Iyi.
Tuesday, 23.01.2024 – 8 pm,
Cineplex, Bayreuth


---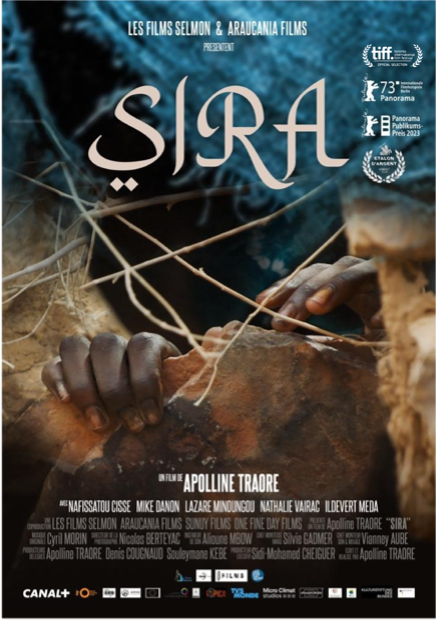 Sira (Burkina Faso 2023)
Regisseur: Apolline Traoré
122 min; Countries of Production: France/Burkina Faso/
Senegal/Germany; Languages: French/Fula; Engl. Subtitles
Awards: Panorama Audience Award for Best Feature Film; Etalon d'argent (Fespaco 2023); Berlinale: Amnesty Film Prize
After a brutal attack, the young nomad Sira refuses to surrender to her fate without a fight and instead defends herself against Islamist terror. A feminist counterpoint to current reporting from the Sahel region.
Wednesday, 24.01.2024 – 8 pm,
Cineplex, Bayreuth



---