VII International Congress on Cultures
24.-26.11.2021
Online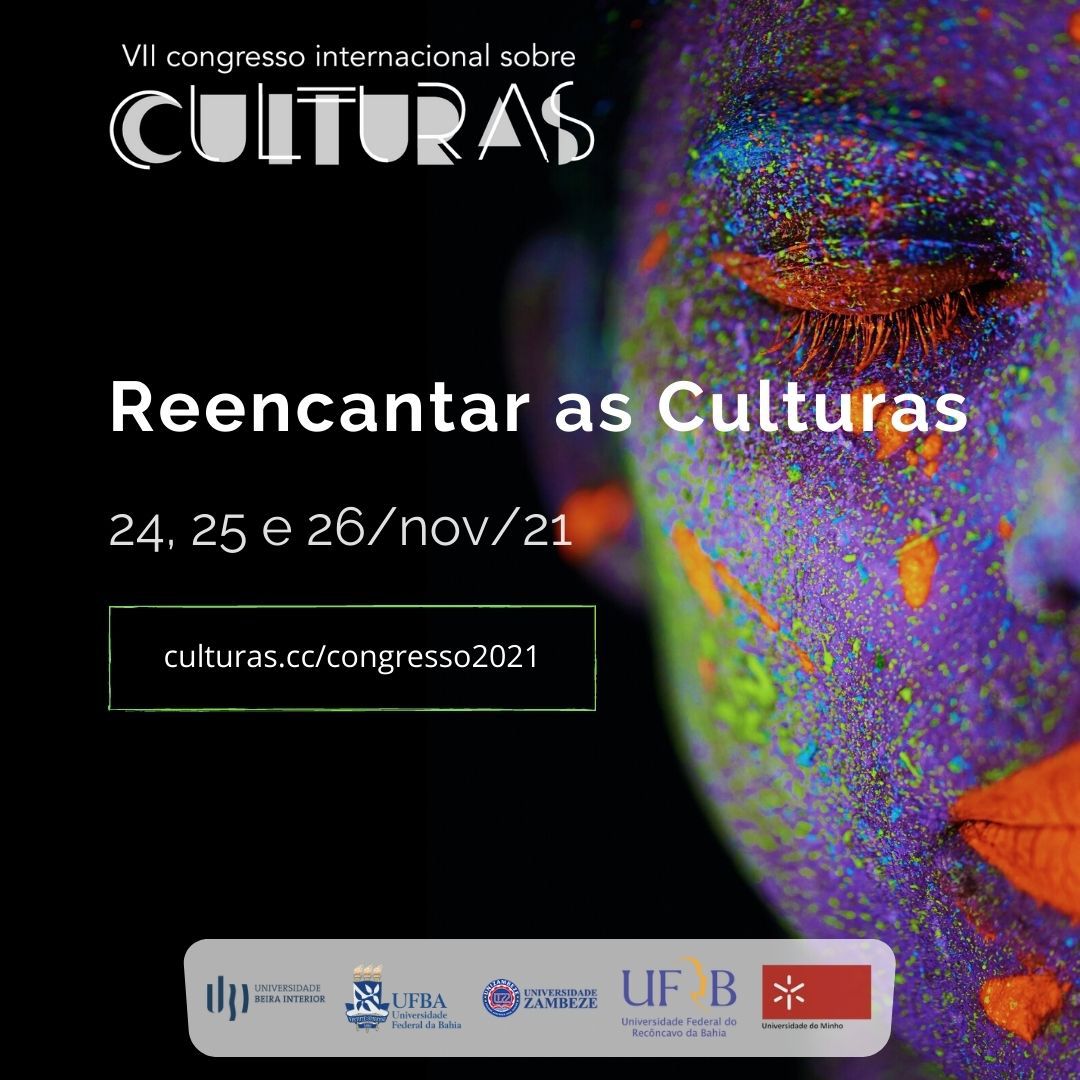 The Network of Universities For The Studies of Cultures is an important initiative to promote debate, research and activities in the cultural field. Promoted annually by one of the Network's member Universities (Brazil, Mozambique and Portugal) The International Congress on Cultures stands out among the activities. The VII International Congress on Cultures has as its theme "REENCHANTING CULTURES" and it will discuss the numerous social, political, economic, communicational, technological and health processes which affect culture and are managed by it.
How to participate?

Artistic and Cultural Activities (free registrations in artistic activities):
1 - ARTISTIC ACTIVITIES AND CULTURAL PRODUCTS;

2 - BOOKS, MAGAZINES AND PROJECTS.

Workgroups (see registration rates for workgroups):
1 - CULTURE, POLITICS, DEMOCRACY AND FIGHTING INEQUALITY;
2 - CULTURAL DIVERSITY, RIGHTS, GENDER AND SEXUALITY;
3 - CULTURE, DEVELOPMENT, NETWORKS AND TECHNOLOGIES;
4 - CULTURE, SCIENCE, HEALTH, WAYS OF LIVING AND CONSUMPTION;
5 - CULTURE, COMMUNICATION, ARTS, SENSITIVITY AND POPULAR WISDOM
Information and registration: https://culturas.cc/