Fellow Portrait: Dr. Melina C. Kalfelis
02.02.2020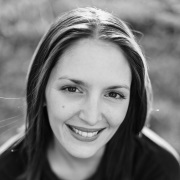 The fellowship program of the Africa Multiple Cluster of Excellence was founded with the purpose of strengthening its interdisciplinary agenda. In the academic year 2019/20 the University of Bayreuth has been hosting a total number of fourteen fellows. Dr. Melina C. Kalfelis, who belongs to the first group of Cluster fellows visiting Bayreuth, is currently in Ghana but will be expected to return in June to finish her fellowship.


Dr. Melina Kalfelis arrived in Bayreuth to work as a visiting fellow at the beginning of October 2019. "I applied for the fellowship in order to gain new perspectives for my research," she says. She is currently developing her postdoc project on morality, governance and justice in the context of security assemblages in West Africa. Dr. Kalfelis' project "Moral Twilight. Security and Law at the Margins of Weak Statehood and International Human Rights in West Africa" examines various controversies in regards to claims of moral authority, justice and security in a transnational perspective. Her main goal is to research security practices in moral grey zones and to develop new methodological and epistemological approaches to study the margins of legality and legitimacy beyond a Eurocentric perspective. While one part of her research investigates moral negotiations in panels and forums on the Sahel crises in Europe and Africa, the main focus of the project is on forms of extra-legal governance established by the self-defence groups "Koglweogo" in Burkina Faso. First insights from the field point to the conclusion that the different levels of the respective multi-sited field relate to each other via multiple moral and social controversies on what is (un)ethical and just in the name of security. These relations mainly appear through questions of lawfulness, righteousness and security provision, some of which challenge the normative model of the nation-state. The project therefore not only analyses how knowledges and practices are truncated, ignored or tabooed as morally incompatible – for example in relation to human rights. An overarching ambition of the project is also to take citizens' decade-long experiences of arbitrariness and paralysis of state institutions as a starting point and provide new understandings about multi-layered legal provisions in West Africa.
An example of transdisciplinary work

The Cluster's visiting fellows are each affiliated to one of the six research sections of "Africa Multiple". While Dr. Kalfelis' project is linked to the research section "Moralities", her research also includes questions connected to the research sections "Knowledges" and "Affiliations". This is a typical example for the inter- and transdisciplinary work that the Cluster of Excellence has vowed to achieve. During her stay, Melina Kalfelis has given lively and stimulating contributions to the meetings of the Research Section "Moralities" as well as to the sessions of the Cluster's Plenary Colloquium. She has also been actively involved in teaching the course "African Moralities" in Religious Studies. In January 2020, Melina Kalfelis showed her documentary film "NGO Crossroads", which she produced during the field research for her doctorate in Burkina Faso. Beyond that, in cooperation with other fellows, Principal Investigators and the African Cluster Centres in Ouagadougou and Eldoret, she is currently planning the joint workshop "Afrotopia - Emerging Futures in Arts, Politics and Religion" in which the participants will discuss the recent renaissance of utopian visions in relational and transdisciplinary perspectives.
The life of a scholarly nomad

Melina Kalfelis' research journey has not come to an end in Bayreuth. True to the life of a "scholarly nomad", she suspends her fellowship for four months in order to conduct field studies at the Maria Sibylla Merian Institute for Advanced Studies in Africa in Accra, Ghana. "My academic endeavors have taken me around the world," she explains. As a PhD-student, Kalfelis was granted a scholarship of Cluster of Excellence "International Graduate Centre for the Study of Culture" in Gießen, before she started to work as a research fellow in the Collaborative Research Centre "Discourses of Weakness and Resource Regimes" at the Goethe-University Frankfurt. Her dissertation, which will be published with Campus in March 2020, focuses on the lifeworlds of NGO-actors in Burkina Faso, transnational cooperation and poverty concepts in African language. In the meantime, she co-developed several events, the last one being a dissemination workshop in Ouagadougou in November 2018 with the title "L'Avenir des ONG en Afrique de l'Ouest". Recently, she led a workshop on ethnographic fieldwork for PhD-students in Würzburg and gave a talk in Leipzig on ethical challenges while conducting fieldwork with vigilantes. From February to August 2019, Melina Kalfelis worked as a visiting scholar at the GIGA German Institute for Global and Area Studies in Hamburg, where she co-developed a GIGA Talk on current conflicts in the Sahel and contributed to the topic as a panelist.
Kalfelis, who is expected to return to Bayreuth in order to finish her fellowship from June to July 2020, profited from the intellectual and conceptual frameworks of the cluster and made substantial progress in developing her research project further. She says: "It is of utmost importance to leave your safety zone every now and then in order to change your vantage point. During my stay, I was able to enlarge my network and gain new insights into my research topic through the core concepts of the Cluster. This made my fellowship a more than worthwhile time." (sg)
Dr. Melina C. Kalfelis will publish her dissertation "NGO als Lebenswelt. Transnationale Verflechtungen im Arbeitsalltag von Entwicklungsakteuren" in March 2020 with Campus.
She co-edits the book "NGOs&Lifeworlds in Africa" with Berghahn and currently writes an article for a special issue in the Journal of Intervention and State Building.
Melina also works as a photographer and filmmaker. In February 2019, she published her second documentary film "NGO Crossroads" together with Andrej Wagner at the FESPACO Festival in Ouagadougou.
Find out more about her ongoing projects at http://www.mkalfelis.wordpress.com/