New online lecture series on "African Literature"
16.04.2020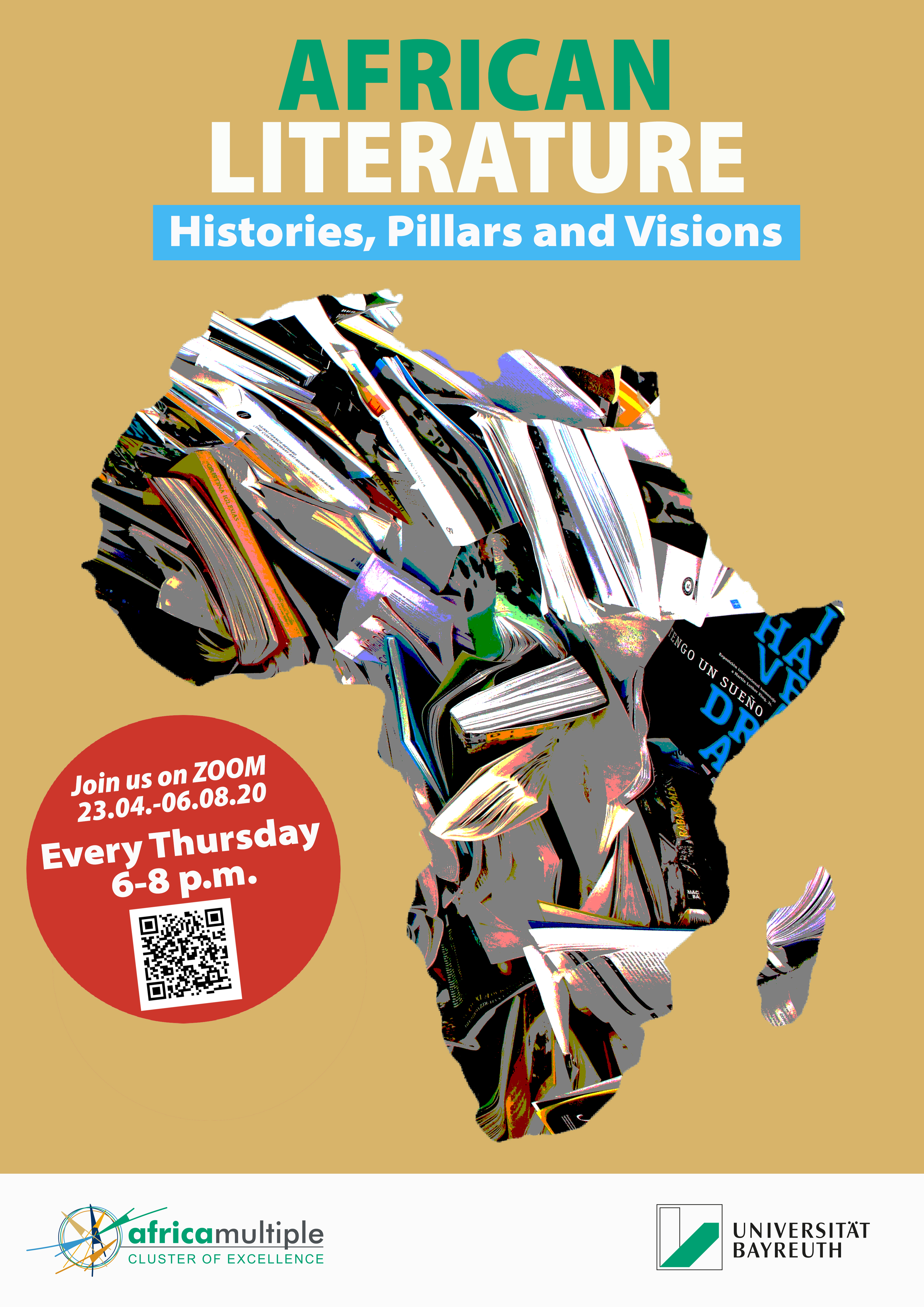 For the upcoming academic semester the Cluster's PI Prof. Dr. Susan Arndt has developed a new lecture series. "African Literature – Histories, Pillars and Visions" will review an array of various examples of African literature. Due to the rules of social distancing this lecture series will be held online via zoom.



Prof. Dr. Susan Arndt, principal investigator at the Africa Multiple Cluster of Excellence, has launched a new lecture series. "African Literature – Histories, Pillars and Visions" offers a survey of African literature from the early 20th century to the present, featuring different eras, foci, genres and languages and respective historical contexts. During the course of these lectures following questions will be examined: What is referred to be the umbrella term African Literatures and what are the major pillars of prose, poetry and theatre in Africa? Who are the most important representatives? Which decade featured which topical and poetical foci? How is feminism, good governance, colonialism, environmentalism and futurity negotiated in African literature? Which histories have informed African writing, which visions have been shared and which changes have been implemented by African and African-diasporic imaginary in(ter)ventions?
Students and the interested public are encouraged to join the lectures via zoom. From 23 April through 6 August 2020, the sessions will be made available every Thursday from 6 to 8 p.m.

Password: Okorafor - Meeting-ID: 970-3356-1933
For more information follow the link to the flyer here.