#LockdownVoices: Cluster of Excellence creates new facebook hashtag
20.04.2020
By asking artists associated with the Cluster of Excellence and its members how they cope with the current situation and posting their answers and contributions online the Cluster created its very own hashtag: #LockdownVoices can be found on all social media channels of the Cluster.

Currently, the Corona pandemic has a strong lock on the world – in every sense of the word. Every aspect of daily life and work has been affected by the crisis that has people practice social distancing, keeping to themselves and staying at home since as early as late February. During this global lockdown, the Africa Multiple Cluster of Excellence has asked artists that are associated with the research organization to share their thoughts and artwork that has been created in that special time.
Luis Sala from Maputo, Mozambique #LockdownVoices
With exhibitions being cancelled, concerts postponed, venues closed the global creative community has felt the effects of the Corona crisis as much along with the rest of the world. But unlike the rest these creative minds have used their abilities as a valuable outlet channeling their worries and thoughts and sharing it with the world.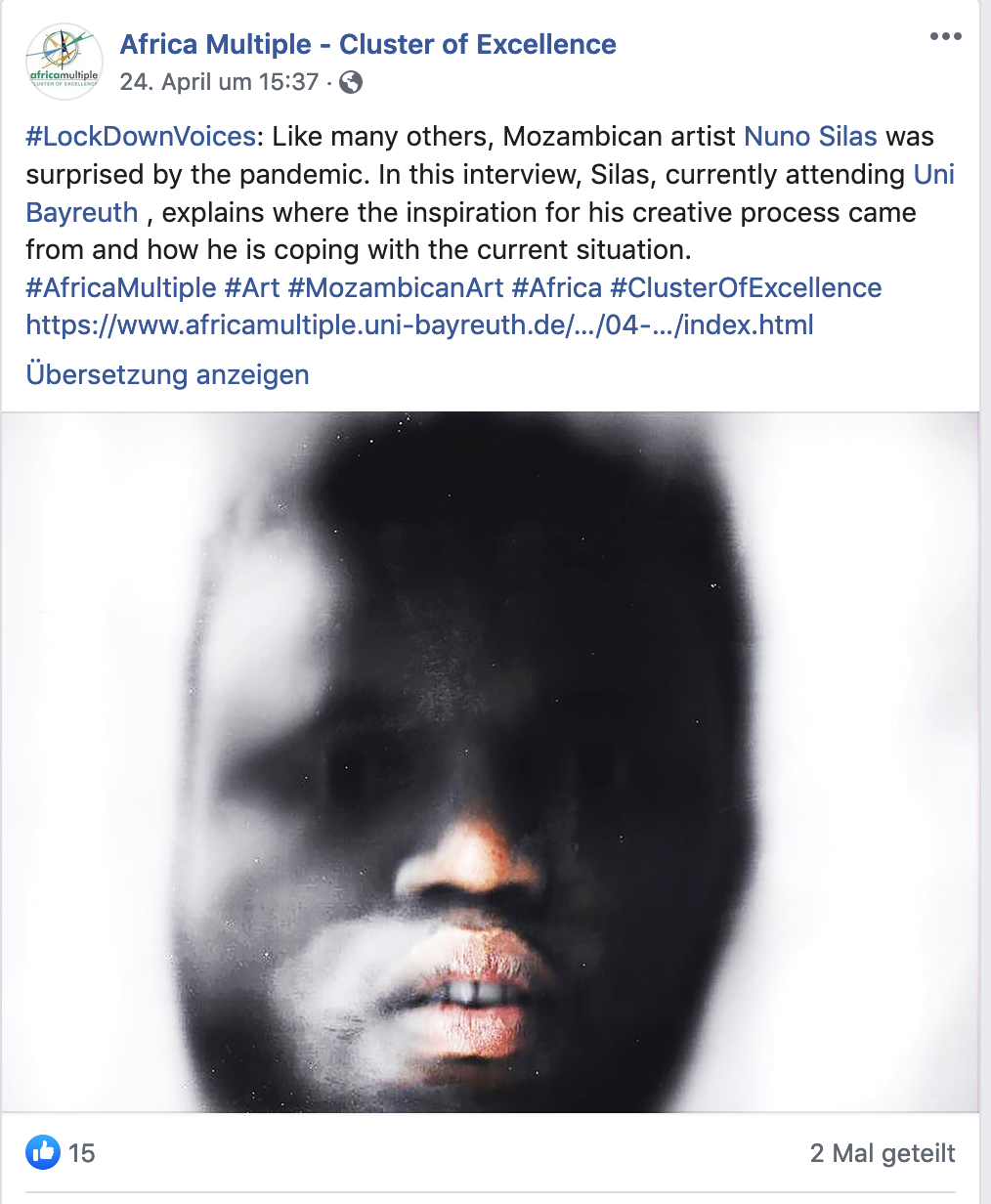 Posting or sharing this input on the social media channels of the Africa Multiple Cluster of Excellence a new hashtag was created in order to mark these contributions as evidence of a special time in global history. Prof. Dr. Ute Fendler, Deputy Spokesperson of the Cluster and PI of the Cluster's Research Section "Arts & Aesthetics" explains: "The hashtag '#LockdownVoices' has been created to give artists a platform to display their thoughts and creations during this trying time. It is conceived as a form of moral support for the artistic community that is especially suffering from this crisis." (sg)
If you would like to keep track of the Cluster's #LockDownVoices, follow us on
Childo Tomas #LockdownVoices