MuDAIMA project: Understanding the entanglements of the African integration processes
02.02.2021
The Cluster's research project "Multiplicity in Decision-Making of Africa's Interacting Markets: The Functioning of Community Law, the Role of Market Participants and the Power of Regional Judges (MuDAIMa)" aims to contribute to the understanding of the various aspects of integration processes.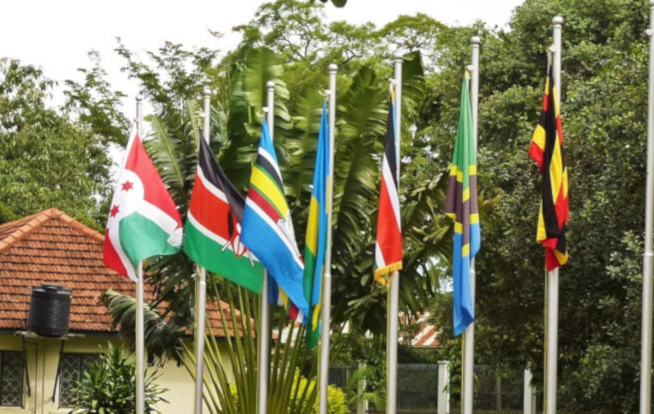 Today's African nation states maintain multiple, often overlapping, competing political, economic and social affiliations that change over time and frequently redefine societal issues. A research project in the research section "Affiliations" with Principal Investigators Prof. Dr. David Stadelmann (Economics) Prof. Dr. Alexander Stroh-Steckelberg (Political Science) and Prof. Dr. Volker Wiese (Law) scrutinizes this thematic field. It analyses the tensions, obstacles and temporal evolution as well as the benefits and challenges connected with such affiliations, especially as they play out in regional economic communities (RECs).
MuDAIMA project scrutinizes regional integration processes
One of the research section's projects ̶ Multiplicity in Decision-Making of Africa's Interacting Markets: The Functioning of Community Law, the Role of market Participants and the Power of Regional Judges" (MuDAIMa) ̶ seeks to contribute to the understanding of the heavily entangled economic, legal and political integration processes in Africa. Many African States are members of more than one regional community with goals of economic, legal and/or political integration. Tanzania, for instance, is both member of the Southern African Development Community (SADC) and of the East African Community (EAC), but not of the Common Market for Eastern and Southern Africa (COMESA), whereas other EAC and SADC members are equally COMESA members. Thus, it is commonplace that multiple, overlapping and potentially competing economic, legal and political affiliations influence the status quo of regional integration.
Transdisciplinary analysis
Due to the nature of regional integration, the MuDAIMa project aims at a truly transdisciplinary analysis of the entangled integration situation and its relational implications by combining economics, law and political science. It asks whether and why market participants are willing to make use of the regional communities, by delegating some of their decision-making power and conflict resolution processes. The project explores if competencies are in fact transferred or if actual political and economic power tends to remain with established decision-makers. Accordingly, the analysis seeks to provide a general understanding of decision-making powers, their delegation, and the consequences of decision-making with a particular focus on the different legal frameworks that influence and are affected by economic and political interests. The interface between legal frameworks, general empirical insights about decision-making, and specific political processes to select an important group of decision-makers to whom power is delegated promises fruitful transdisciplinary perspectives on the fate and consequences of regional integration in Africa.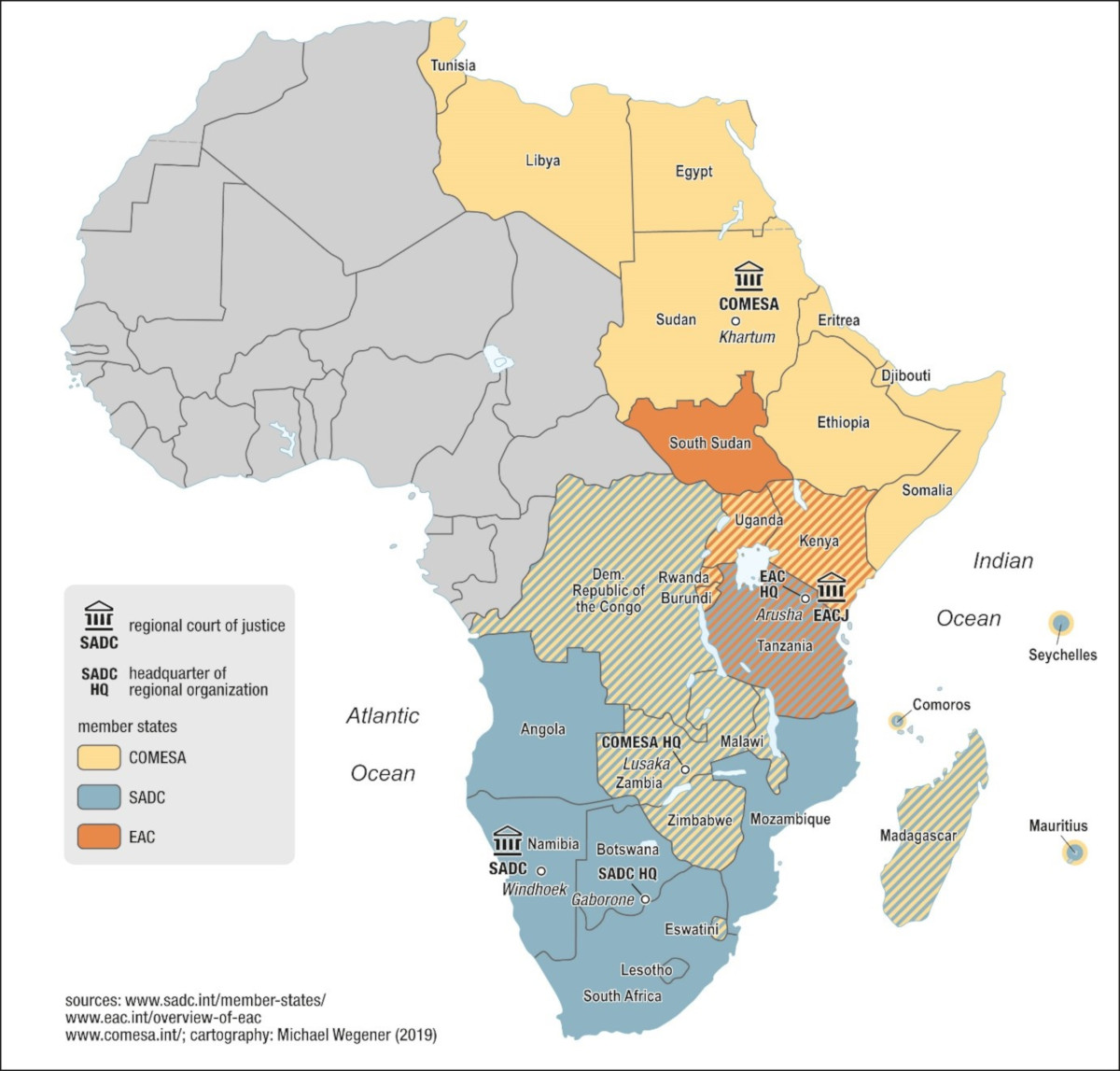 The map illustrates the memberships to the three REC cases in the project's focus. It also provides information about the locations of headquarters and regional courts.
Collaboration with academics on the African continent
The transdisciplinary MuDAIMa project expected to run at least until June 2023 focuses on Eastern and Southern African regional economic communities. "In our analysis we use an innovative combination of advanced quantitative and qualitative research methods in economics, legal analysis and political science," explains the Research Section's spokesperson Prof. Dr. David Stadelmann. "Although field work is limited at the moment we closely collaborate with academics on the African continent in order to gain access to original data from relevant community headquarters and courts as well as from selected member states." (sg)