New podcast series on African Mobilities
03.02.2021
The Cluster of Excellence has started a new podcast based on Sprint Lectures. Cluster scholars as well as invited guests will give insights on African mobilities.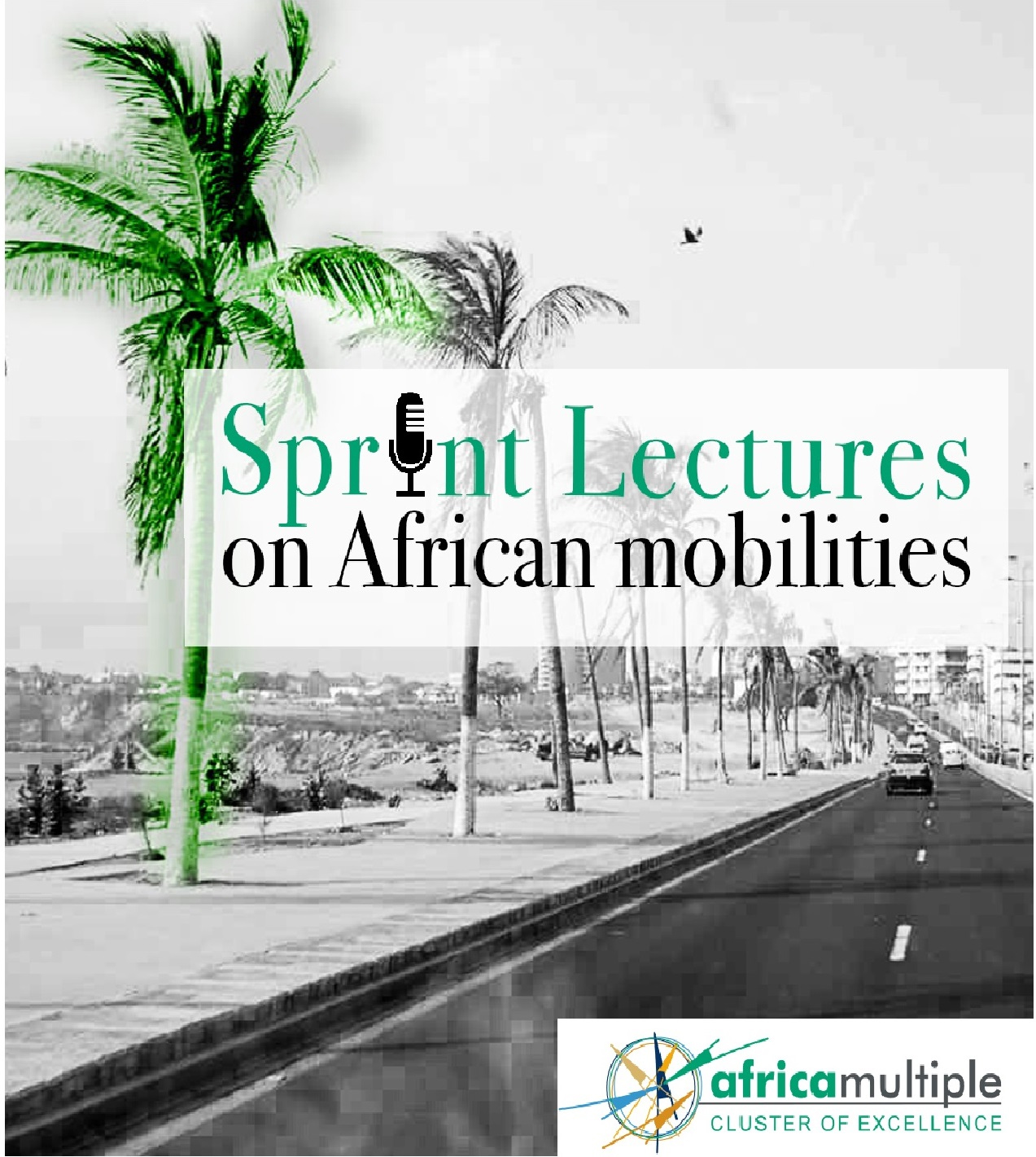 While mobility has increased dramatically around the globe over the last decades, a closer look at the Global South and Africa often reveals selective and ambiguous trends. The Cluster's research section "Mobilities" has put an academic focus on this thematic field. The research group led by Principal Investigators Prof. Dr. Uli Beisel (Anthropology), Prof. Dr. Martin Doevenspeck (Political Geography), Prof. Dr. Joël Glasman (African History) and Prof. Dr. Cyrus Samimi (Climatology) empirically and conceptually interrogates the complex patterns of (im)mobility in Africa and its diasporas.
The research section has developed several research projects examining movements and blockages of people, things and ideas, within, towards and outwards from Africa. (Im)mobilities can occur simultaneously at various locations, and in complex ways; they may affect, clash with, or contradict each other beyond the standard perspectives of South-North movements of raw resources and refugees out of Africa, and developmental ideas arriving onto the continent. That is why within its numerous projects, the research section offers a grasp on this multiplicity by focusing on various forms of (im)mobilities. It highlights the contingent relations established by and between multiple movements of people, things, and ideas on the African continent and beyond.
The latest project of the "Mobilities" team, however, aims to offer a more condensed insight into the core topics of the research section. Based on short lectures delivered by renowned scholars of the field a podcast series was launched focusing on certain more detailed aspects of African mobility. "We have chosen the podcast format to give the interested public and fellow academics a quick glimpse into the current topics of our research field", Prof. Dr. Joël Glasman, the initiator of the podcast series,points out. "We invite a number of renowned experts to talk about certain aspects of their research in order to pique an interest for a wider audience and colleagues alike."
The first episodes have been uploaded. In the first part of the series host Dr. Grace Akese talks with Professor of Geography and Migration Parvati Raghuram on the topic of "Four Moves for Reshaping Migration Categories". The second episode features Prof. Dr. Nadine Machikou (University of Yaoundé) on the topic of "Invisible Intellectuals. African Academic Mobility in Question" and was hosted by Joël Glasman. New episodes will follow soon. (sg)
Find more information on the podcast series as well as the episodes for download here