Prof. Dr. Grace Musila joins the Cluster as new Advisory Board member
03.03.2021
Renowned scholar Prof. Dr. Grace Musila from the University of Witwatersrand, South Africa, was appointed to fill a vacant position at the Cluster's Advisory Board.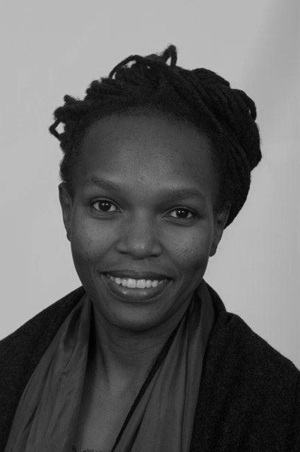 The Cluster's Advisory Board is complete again. Prof. Dr. Grace Musila, renowned scholar from Witwatersrand University, South Africa, joins the panel of reputed researchers to support the Cluster of Excellence in its endeavors. She replaces Prof. Dr. Arjun Appadurai (New York University, USA) who left the board for personal reasons.
The Advisory Board – an important institution
The Advisory Board is a crucial governing institution of the Cluster of Excellence endowed with a series of important tasks: in its advisory capacity the Board issues recommendations on the scholarly and structural development of the Cluster and participates in internal evaluations. The Board also evaluates new Cluster projects or scrutinizes proposals for their termination ahead of schedule.
As stated in the Cluster's statutes, the Advisory Board consists of the Vice President for Research and Early Career Scholars at the University of Bayreuth or another member of the University Governing Board at the University of Bayreuth as well as five internationally reputed researchers with outstanding expertise in the Cluster's area of work. New external members of the Advisory Board are appointed by the Academic Committee in consultation with the University Governing Board.
The latest Advisory Board member, Grace Musila, is an associate professor in the Department of African Literature at University of Witwatersrand, South Africa. Her research centers around Gender Studies, Eastern and Southern African literatures, African popular culture, African intellectual archives and postcolonial whiteness in Africa. She has published numerous journal articles and book chapters in these areas. "We are delighted to welcome Grace Musila as the new member of our Advisory Board," states Prof. Dr. Rüdiger Seesemann, Dean of the Africa Multiple Cluster of Excellence. "Her outstanding scholarly reputation precedes her and we are very much looking forward to her input to the Cluster of Excellence's work."
The Cluster's Advisory Board now consists of:


Akosua Adomako Ampofo, Professor of African and Gender Studies, Institute of African Studies, University of Ghana, Accra (Ghana)


Souleymane Bachir Diagne, Professor and Chair, Department of French & Romance Philology, Columbia University, New York (USA)


Alcinda Honwana, Visiting Professor, Faculty of Arts & Social Sciences, The Open University, Milton Keynes (UK)


Birgit Meyer, Professor Department of Philosophy and Religious Studies, Utrecht University (Netherlands)


Prof. Christian Laforsch, Vice President of Research at the University of Bayreuth, as the representative of the university board.


Grace Musila, Associate Professor, Department of African Literature, University of Witwatersrand (South Africa)