​AfriKaleidoskop: New round for the online film and discussion series
23.04.2021
As part of last year's established programme AfriKaleidoskop, the Africa Multiple Cluster of Excellence has invited the interested public to a new series of films and discussions. This year's screenings are all on the topic of Afro-European identities and will be shown online followed by an extensive discussion session.
On 19 April 2021, the film and discussion series AfriKaleidoskop launched a new round of insightful screenings. The 2021 series that will feature three showings in total, started with the documentary Afro.Deutschland by filmmaker and journalist Jana Pareigis. The documentary shines a light on People of Color living in Germany and tells their personal stories and experiences.
In Afro.Germany, the filmmaker and journalist Jana Pareigis scrutinized what is it like to live in Germany with dark skin and asked what needs to change for black people enjoy equal rights. During filming she visited rapper Samy Deluxe, the blogger Esther Donkor and Nazi survivor Theodor Wonja Michael talking with them about exclusion, racism, self-acceptance and beauty ideals.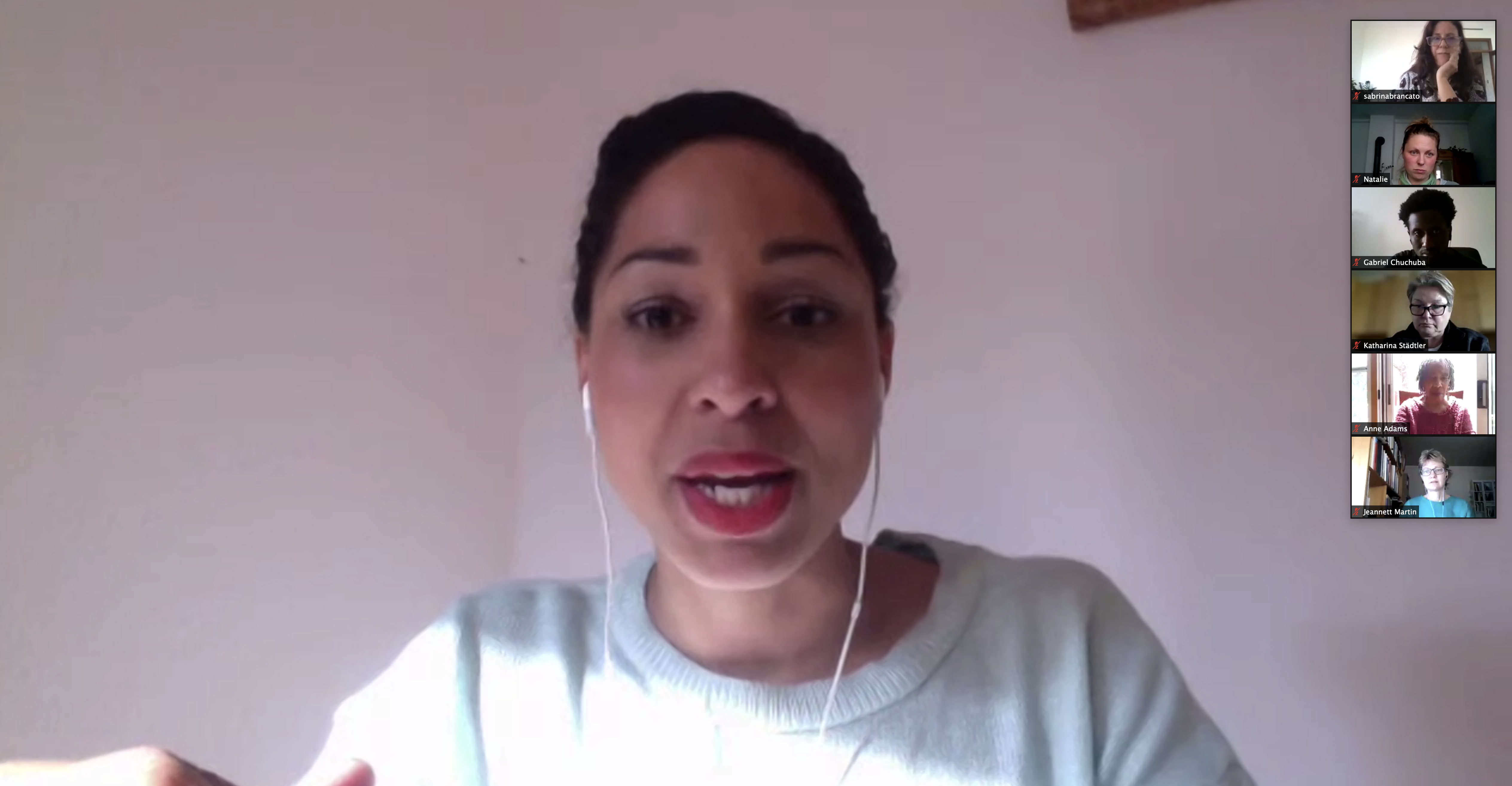 A lively discussion on the topic
Following the screening, Jana Pareigis talked with the audience about the questions raised in the documentary. She said: "People have always thought Germany had overcome racism, but in fact it is still a big issue", Pareigis said about her reasons for making the documentary. She continued to note that although Afro.Deutschland was first published in 2017, it is today more relevant than ever after the Black Lives Matter movement changed the discussion last year.
Pareigis pointed out that societies all over the world are becoming more and more diverse and Germany is no exception. Although there has never been a census determining how many PoC actually are living in Germany it is estimated that 25% of its inhabitants have a migration background. However, as Pareigis explained, this ratio is not represented when it comes to positions in government or public office.
In the lively discussion Pareigis also emphasized the power of language. Often a certain choice of words derives from a position of power. She stressed that in the last few months people were in fact able to learn new terms regarding the pandemic but refuse to do so when it comes to describing PoC. To her, this is an indication that people are holding onto a 500-year-old dynamic of oppression.
AfriKaleidoskop 2021: Three screenings
In 2021, AfriKaleidoskop will present a total of three movies with subsequent discussion.
On 29 May 2021 the documentary Roots Germania will be presented by German filmmaker Mo Asumang.

Jana Pareigis is a journalist and main anchor of the news program Mittagsmagazin at ZDF, Germany's national public television broadcaster. Before that she was a news anchor of ZDF-Morgenmagazin. Jana Pareigis studied Political Science and African Studies in Hamburg, New York and Berlin and has a Master's degree from the Freie Universität Berlin.


Afro.Deutschland may be watched online here. (sg)