Cluster develops Survey Tool for Interdisciplinary research
28.04.2021
As a response to the challenges of the pandemic, the Digital Solutions team of the Africa Multiple Cluster of Excellence has developed a new digital tool catering to the needs of the Cluster members regarding their interdisciplinary data collection.


By Dr. Sulayman K. Sowe, Data Curator at the Digital Solutions portfolio at the Africa Multiple Cluster of Excellence

The Africa Multiple Cluster network consists of geographically disperse scholars located in various parts of the world, including Africa, the Americas, Asia, and Europe. Interdisciplinary research collaboration activities in the Cluster are enabled using a mixture of collaboration and coordination technologies and face-to-face meetings. Since the Cluster's inception in 2019, researchers often organise face-to-face meetings in small groups, co-host workshops and seminars, and co-organise conferences with an international audience in attendance. Cluster members often travel from Africa to Germany and vice versa to discuss and present their research or projects, organise art exhibitions and music and cultural festivals. Sometimes scholarly and educational exchange visits are carried out by Cluster members.
In addition to the interpersonal interaction during these meetings and events, the IT infrastructure of the University of Bayreuth (for example, emails and mailing lists, audio/video conferencing software, eLearning platform) plays a central role in helping Cluster members "talk" to each other and collaborate at a distance.
However, since the World Health Organization declared the outbreak of COVID-19 on 30 January 2020 to be a public health emergency of international concern, "normal" Cluster activities have almost become impossible. What followed the declaration and subsequent rise in COVID-19 cases was the unprecedented implementation of measures by countries to help reduce the spread of the virus. By now, the world is used to the closing of schools and universities, travel restrictions, visits and events cancellations, social distancing, lockdowns, and working from home.
These measures are causing extraordinary socio-economic and public health challenges for society in general and research data collection, in particular. Perhaps, the people who are most affected by this crisis are researchers who need to conduct experiments, undertake field trips, or come in direct contact with study subjects. These shortcomings mean that researchers entirely rely on the internet and associated technologies for their research data collection.
Whilst in lockdown and working from home, everyone in the Cluster, including the Digital Solutions team, is rethinking, reinventing, searching for creative solutions, and investing and developing new technologies to help members continue doing research.
For their online data collection, Cluster researchers are already using various tools such as Google Forms, SurveyMonkey, and Microsoft Office Suite to design and administer surveys. Researchers collect survey data and store it in the cloud or locally in their machines or media drives. Apart from the proprietary and vendor lock-in nature of these survey tools, users are also limited in their ability to customise the software the way they want. They are also not only limited in the number of survey responses they can collect, but they have less control regarding the storage and privacy of the survey data.
After numerous consultation meetings with the Cluster research community, the Digital Solutions team deemed it necessary to leverage our expertise in this area and ITS infrastructure to develop a flexible, feature-rich, and easy to use survey tool for all Cluster members and our associate partners. Having a survey tool developed and maintained in-house makes it easy for researchers to request features and get prompt help when they encounter problems in their surveys. It also makes it easy to undertake one-one and group training on the use of the survey tool.
Survey tool released in February 2021
After months of research, customization, and testing, the Digital Solutions team announced the release of the survey tool on 12 February 2021. The survey tool is based on LimeSurvey (version 3.25.3), an Free and Open Source Software (FOSS) for conducting online surveys. The tool is customized and installed on one of the Digital Solutions servers, maintained by ITS of the University of Bayreuth. The FOSS GNU General Public License gives Digital Solutions complete control of the survey features and the data collected. The backend database is MySQL, and the server is Apache 2 running on Ubuntu 18.04 LTS. The survey tool offers researchers the following features:
Multilingual surveys in more than 100 languages.
Response statistics and charts.
Export responses in HTML, PDF, Excel.
Import/export surveys in *.lss, *.isa, *.tsv, *.txt file formats.
Export survey data in *.CSV, *.txt, *.xml, pdf, SPSS formats.
Preview and Print surveys.
A standard Cluster theme to structure and organise surveys.
Limitless numbers of responses.

To access the Cluster Survey Tool, please click here.
To access the Survey Request Form, please click here.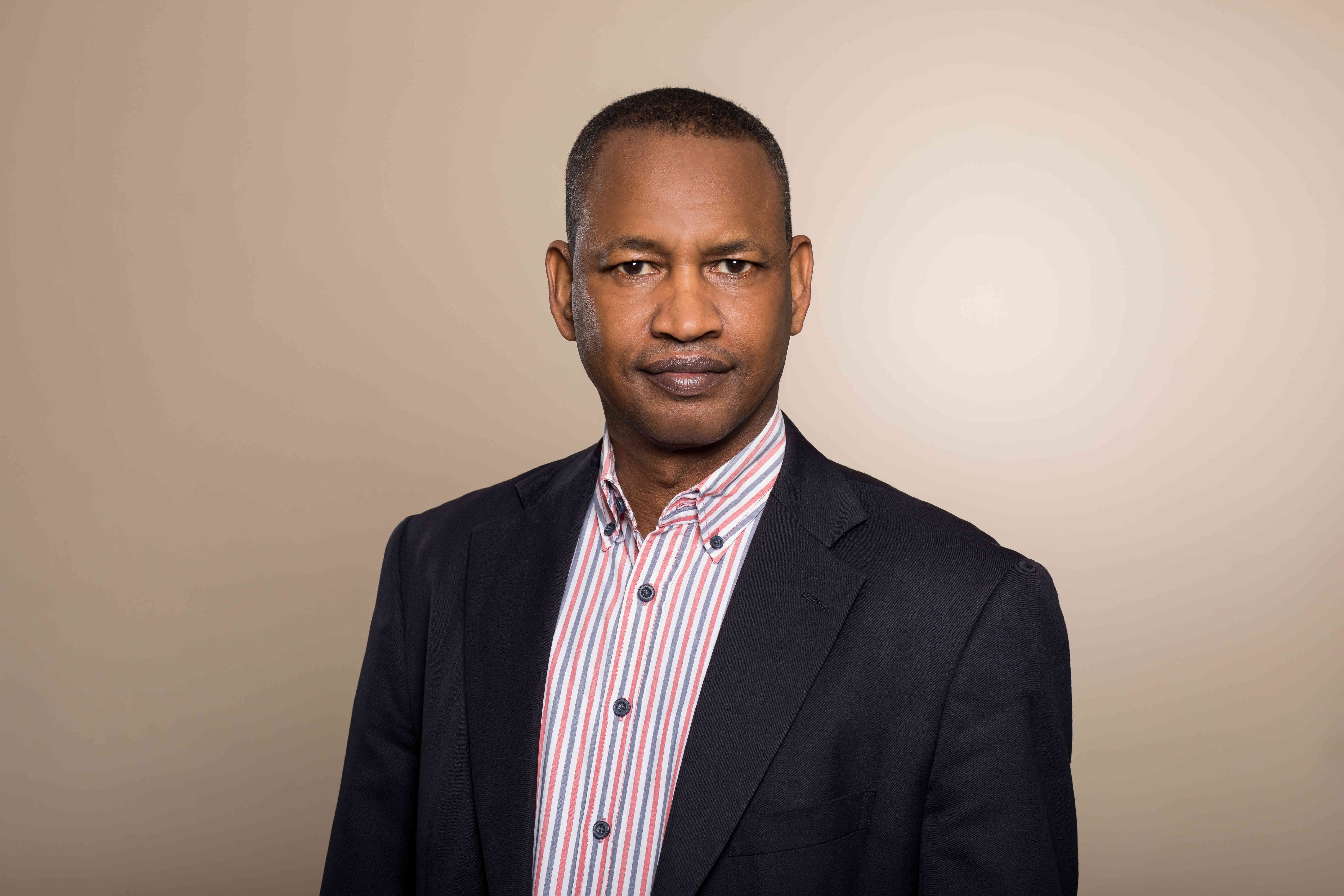 Dr. Sowe, what was your personal motivation to develop the tool?
Last year I had the opportunity to interact with some researchers and doctoral students in the cluster. One of the recurring issues is whether the Digital Solutions team has a survey tool or can recommend a tool for administering online surveys. Giving my experience in the use and administering of online surveys using LimeSurvey, I decided to request a Server from the ITS of UTB to install and customise the tool for all researchers to use. I am grateful to Dr. Martin Thomas of ITS for setting up the server and the entire of Digital Solutions team, including our dean Prof. Dr. Cyrus Samimi for supporting the development efforts.
How did you become aware of this need for online data collection?
Years of international experience working in think-tank and R&D environments thought me that Online data collection is an essential part of research work. However, the impact of the COVID-19 pandemic has made this process more challenging, if not impossible for researchers who rely on field trips or personal contacts with study subjects for their research data collection. While scraping data from the internet remains an option for many researchers, there is nothing more satisfying than obtaining first-hand data from study subjects through online surveys. Researchers in the cluster have expressed their need for such a tool, and we are committed to helping cluster researchers wade through these trying times and make their online data collections experience seamless.
How has the tool been received within the Cluster, have you gotten feedback from users?
Since we released the tool, we continue to have a lot of feedback from the cluster researcher community, including professors, Principal Investigators, doctoral candidates, and administration. Users especially praised the tool for offering a solution to the challenges of the current crisis and encouraged us to make it accessible to a wider scholar community.
Is prior knowledge necessary to use it? Do you need any sort of training beforehand?
For some users, the tool provides a steep learning curve. We also have users with a lot of experience in conducting surveys and using similar tools like SurveyMonkey. Because of the amalgamation of expertise, we conducted our first Presentation and Demo'' session shortly after releasing the tool to help us not only introduce the tool but gather a Wishlist from users. The online Zoom session was attended by over two dozen participants. We are also hosting online one-on-one sessions for users who need help with the tool and their surveys.
Are there plans to extend the tool any time soon?
After many rounds of testing and piloting with researchers, here in Germany and the ACCs, we think the tool has attained a minimum level of usability. Nevertheless, based on the feedback we have received so far, we are planning to extend the functionality of the tool in three ways:
First of all, the Cluster has already developed and made the Afrikanische Alphabete des Bayreuther Clusters (AABC) App freely available to the public. Giving that some of our users might want to run surveys for their local communities in their language (Amharic, Hausa, Swahili, Wolof), we think that integrating the AABC App with the survey tool will be a good idea. We have already started working with the team that developed the app, to find the best and most cost-effective way to do this.
The second revision will be regarding data collection and aggregation: During our first presentation and demo session, we learnt that the Open Data Kit (ODK) is used by many researchers in Africa. ODK is particularly useful for collecting survey data in internet constraint environments using a tablet or mobile devices. Since our tool needs an online connection or a local (Linux, Apache, MySQL, and PHP) LAMP stack installation to work, we are developing a guide on how to use the tools in conjunction with the ODK kit or integrate the ODK with the tool itself.
And last, but not least we will work on the interface and further customization: While the tool looks good on PC or Tablet browsers, it is not so 'sexy' on mobile devices. So, we still need to tweak the tool to provide a better mobile experience for our users. The current instance still has the LimeSurvey logo and accreditation in some parts of the system. We are working with the Limesurvey Open Source community to find out how best we can replace some of these without impinging on the Open Source ideal.