Editorial Board of the Africa Multiple Book Series Now Constituted
11.08.2021
After launching its new book series Africa Multiple: Studies of Africa and its Diasporas in late June 2021, the Africa Multiple Cluster of Excellence in corporation with E.J. Brill Academic Publishers has invited seven scholars to become members of its editorial board.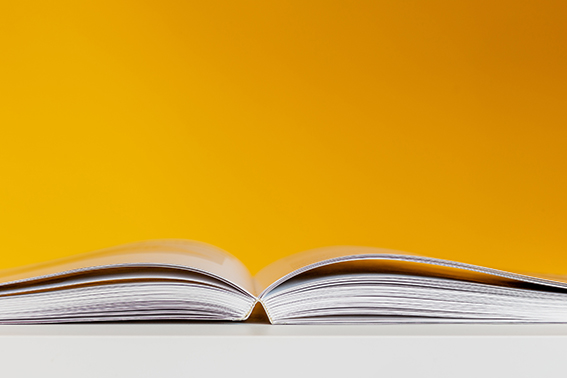 In June 2021, the Africa Multiple Cluster of Excellence has teamed up with renowned E.J. Brill Academic Publishers in Leiden (The Netherlands) to launch a new, peer-reviewed book series in African Studies. Titled Africa Multiple: Studies of Africa and its Diasporas, the overarching aim of the new series is to advance the study of Africa and its diasporas through publishing multidisciplinary research. Encouraging critical reflections on African studies and area studies more broadly, the Africa Multiple series seeks to set new standards for collaborative research, informed by an understanding of Africa as multiple that emphasizes relationality and reflexivity as its main conceptual approaches.
The series is edited by Enocent Msindo, professor of history and director of the African Cluster Center at Rhodes University in Makhanda, South Africa; Rüdiger Seesemann, professor of Islamic studies at the University of Bayreuth and Dean of the Africa Multiple Cluster of Excellence; and Erdmute Alber, professor of social anthropology at the University of Bayreuth and Vice Dean of Research in the Cluster.
In order to broaden the expertise needed for a series designed to attract contributions from diverse fields and disciplines – ranging from social sciences, cultural studies and humanities to law, geography and beyond – the editors have invited distinguished scholars connected the wider Cluster network to join the newly constituted editorial board of the series. Following the editors' suggestion, Brill has now appointed the seven scholars, who all count among the foremost specialists in their fields, as editorial board members.
Patrícia Godinho Gomes is an affiliate of the Center of Afro-Oriental Studies at the University of Salvador de Bahia in Brazil, one of the Cluster's preferred partner institutions, where she is a visiting associate professor of history and African institutions. Her main areas of interest are gender studies and feminisms in African contexts, liberation struggles, and African nation building processes; areas where she has published extensively.


John H. Hanson is a professor of history in in the Department of History and the African Studies Program at Indiana University (Bloomington, IN; History), another preferred partner of the Cluster. His work explores the religious imagination and social initiatives of West Africans during the past two hundred years. Hanson has previously served as an editor of the academic journals Africa Today and History in Africa and currently serves as executive associate dean of the Hamilton Lugar School of Global and International Studies at Indiana University.


Esmeralda C. Mariano is a professor of anthropology at Eduardo Mondlane University (UEM) in Maputo, Mozambique, which has been a BIGSAS partner university since 2007. Her interests span a variety of subfields in anthropology, such as health, medicines and ecology. Her work converges on issues of gender dynamics multiple forms of violence, notions of the body, in its aesthetic, social, biological, political and phenomenological senses. From 2017 to 2020, she was Associate Dean of the Faculty of Arts and Social Sciences (FLCS) at UEM, where she currently directs the master's programme in Gender and Development.


Andreas Mehler is director of the Arnold-Bergstraesser-Institute and professor of political science at Albert Ludwigs University Freiburg, Germany. He is the initiator of the Merian Institute for Advanced Studies in Africa (MIASA) based at the University of Ghana) and also directs the Africa Centre for Transregional Research (ACT). He serves as a co-editor of the Africa Yearbook (published annually by Brill since 2005). Mehler has a long publication record on conflict and security, state and statehood, power sharing, French Africa policy and democratisation in Africa south of the Sahara.


Godwin Murunga currently serves as the Executive Secretary of CODESRIA in Dakar, Senegal. He is a Senior Research Fellow, currently on leave of absence, at the Institute of Development Studies of the University of Nairobi. A student of history who has published on colonial history of Nairobi; Murunga also has interests in, and has published on, higher education, politics of knowledge production, gender studies, democratization processes and urban and electoral violence. He was recently appointed to serve on the Board of the Geneva-based United Nations Research Institute for Social Development (UNRISD).


Grace A. Musila is an associate professor in the Department of African Literature at the University of the Witwatersrand in Johannesburg, South Africa, and serves as a member of the Cluster's Advisory Board. Her teaching and research centers on Eastern and Southern African literatures, African popular cultures and gender in Africa. She has published widely in these areas and has also explored Eastern African intellectual landscapes as well as the power of rumours.


Céline Thiriot is a professor of political science at Sciences Po Bordeaux (SPB), France. Her research interests lie in political sociology, especially political regimes, political participation, and elections. Her work explores issues of political change, democratic transition, political crises and new authoritarianism. She is currently Director of Education at SPB. From 2012 to 2017, she has served as director of Les Afriques dans le monde, a renowned research centre at SPB.
The Cluster is pleased to have such a top-notch slate of scholars as editorial board members for its series. The first volumes in the series are expected in winter 2021-22.
see also: Africa Multiple Cluster of Excellence Announces New Book Series