The cloth that speaks – Leso workshop with Mshai Mwangola
24.11.2021
On November 15 2021 Clarissa Vierke organised a workshop of a special kind: The interested public was invited to join in a a workshop held by Mshai Mwangola to learn about the leso – a fabric typical for the Eastern African region – and come up with individual designs. The workshop took place at Iwalewahaus.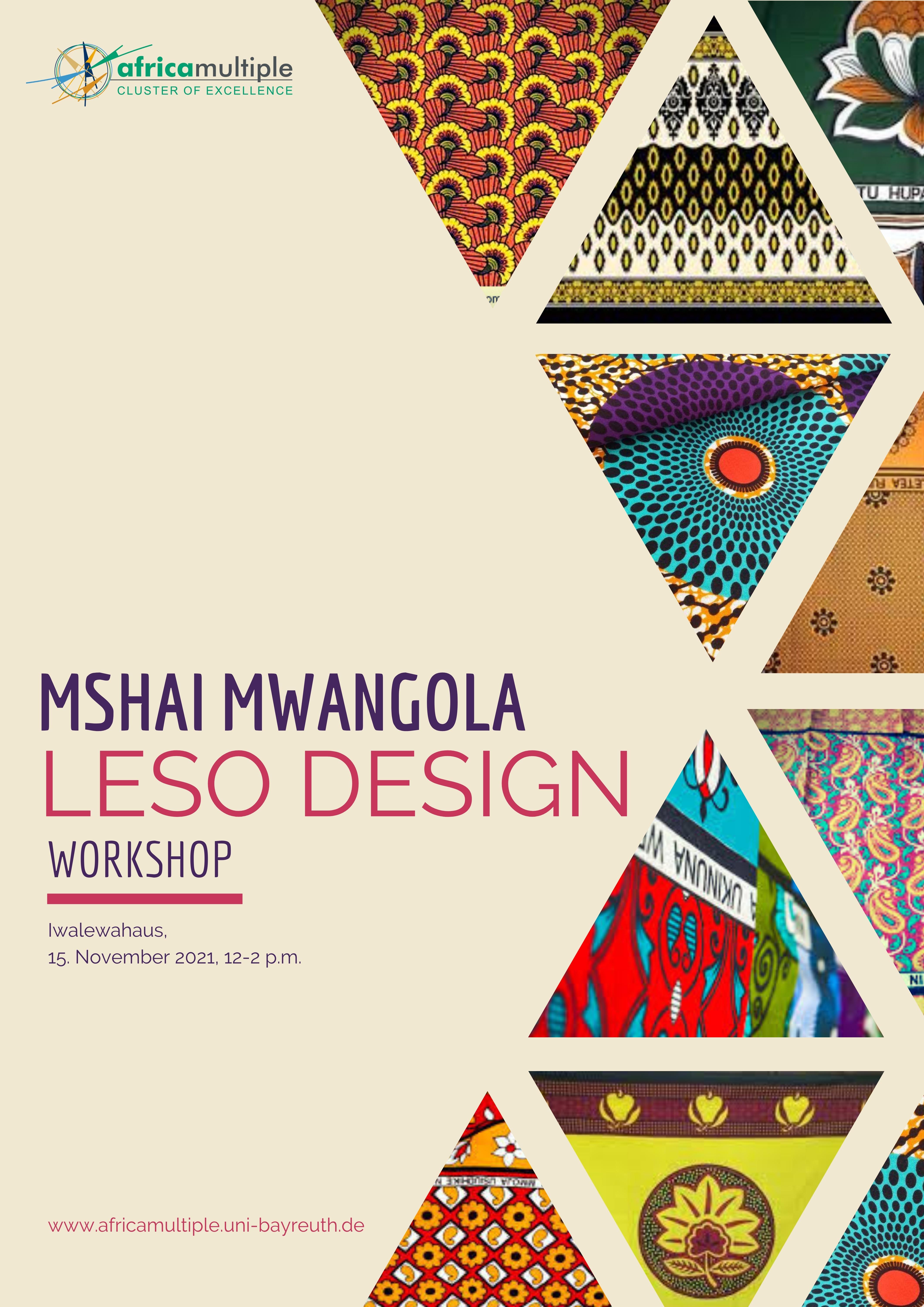 There is no single textile so closely associated with the Eastern African region, particularly the nations of Kenya and Tanzania, as the rectangular pieces of cloth called "leso" – also known as kanga. Popular discourse and much academic research on its origin focus primarily on its emergence in the latter part of the nineteenth century to the Swahili Coast seaports of Mombasa (historically known as Mvita) in Kenya and Unguja (the main island of Zanzibar) in Tanzania. In the century or so since then, leso has become ubiquitous in these two countries, and today can be also found in many others in the eastern African region.
Mshai Mwangola who with her performance lecture "Hadithi Njoo. Leso as Palimpsest" was part of the the themed day on the Indian Ocean (for a report see here) was also invited to give a workshop on leso design at Iwalewahaus. On Monday afternoon, 15 November, Mwangola talked to the participants about the history of this traditional piece of clothing and explained the common structure of the cloth as well as its elements and possible iconography. Afterwards, Iwalewahaus turned into a pop-up leso design studio with Mwangola encouraging her audience to come up with their individual designs, which subsequently were presented to the group and discussed.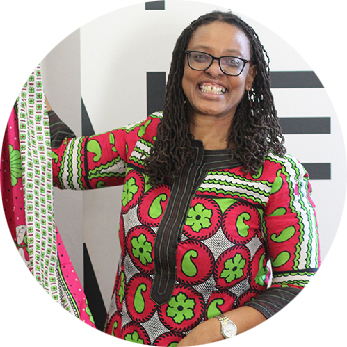 About Mshai Mwangola
Mshai Mwangola holds a PhD in Performance Studies from Northwestern University (USA). Her thesis on Kenya's "Uhuru Generation", titled 'Performing Our Stories, Performing OurSelves', approaches the idea of a generational historical mission through the re-creation, invocation and facilitation of performance as a site of individual and communal reflection. Prior to this, she obtained an MCA (Masters of Creative Arts) from the School of Studies in the Creative Arts, University of Melbourne (Australia) and a Bachelor of Education (Hons) from Kenyatta University (Kenya). She is currently an African, African American and Diaspora Studies (AAAD Studies) Fellow at James Madison University; and a member of the Executive Committee of the Council of Development of Social Science Research in Africa. Mwangola's pedagogy, research and creative work is grounded in understanding performance as both the process and product of meaning-making. In addition to her academic work, she is a founder-director of The Orature Collective, incorporating The Performance Collective; and is one of the co-founders of the intellectual platform, The Elepphant.info. An oraturist who uses story in her work as an academic, artist and activist, she is based in Nairobi, Kenya.