Narrating Relations: Abdulrazak Gurnah wins Nobel Prize for Literature
29.11.2021
In this interview, Clarissa Vierke, Professor for African Literature at the University of Bayreuth and spokesperson of the Cluster's research section "Arts and Aesthetics", comments on the recent recognition of Tanzanian writer Abdulrazak Gurnah with the Nobel Prize for Literature.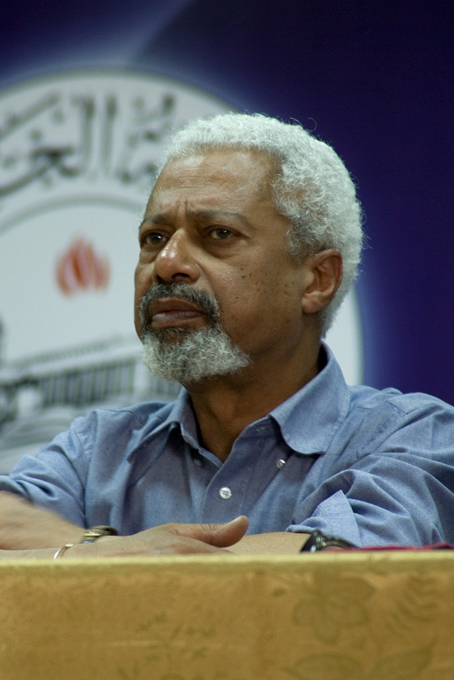 Prof. Dr. Vierke, Abdulrazak Gurnah was awarded the Nobel Prize for Literature, do you share the surprise of many in the literary world?


I do and I do not share the surprise. I do share the surprise because he has not been one of the most prominent writers discussed for the Nobel Prize – not even if it comes to the African writers commonly discussed in this respect. I mean, many have waited for years that finally Ngugi wa Thiong'o would receive the Prize. I would have been less surprised if it would have been him. And even Gurnah himself could not believe it. But I am also not surprised in the sense that for me, he is really a great author, who is a great narrator and who really deserves a prize awarded to excellent authors.
For the people who have not heard of Abdulrazak Gurnah: How can his work be described in a nutshell and what makes him an outstanding author of our time in your opinion?
​
He is an outstanding author for me, because he is a great narrator, who zooms into East African life worlds entangled in far-reaching global connections – using a Cluster term, one could say that it is relations which he narrates. On the one hand, there are connections with the British Empire and its legacies, but, on the other, also the wider Indian Ocean world. "By the Sea", for instance, is both a novel about a refugee migrating to the UK, but its main protagonist also gets lost in memories of Zanzibar, which he cannot run away from. We, as readers, get introduced to the tragedies of the Zanzibar revolution in flashbacks. There is a sense of nostalgia that runs through most of his novels, but this nostalgia is bitter-sweet: Zanzibar is not only the paradise lost, but also a haunting presence in the characters' lives, like for instance, also in "Gravel Heart", where the protagonist tries to run away from a dark secret hidden in the past. The fate of the individual is interwoven with larger socio-political upheavels, like, for instance, the revolution or austere socialist party politics but also the harsh realities for refugees in the UK. So Gurnah is, and this makes him a great writer, an author who brings to life East African life worlds entangled with the West but also places like India or Arabia. In doing so, he is for me an author who really provincializes Europe since he conjures a different map, imagining it from the global South and from an island, which had been part of Indian Ocean connections for centuries long before the arrival of the Western colonial powers. For Isabelle Hofmeyer, he is one of the three paradigmatic Indian Ocean writers, who challenges Western cartographies and imperial maps. Zanzibar, the core setting of his imagination, is an imagined place in his writings from where to narrate the world differently.
He also draws on a variety of narrative references, not only English classics, like Melville's "Barthleby, the Scrivener", evoked in the inert refugee in "By the Sea", but also Islamic qasida traditions or taarab, the East African Indian Ocean music per excellence. In the reviews of his writings, the allusions to the Western canon have been highlighted: "Paradise" has, for instance, been interpreted as "writing back" to Conrad's "Heart of Darkness". But it also rewrites the Surah Yusuf (the Islamic version of the "Story of Joseph") of the Quran, and draws on Swahili travelogues from the early 20th century. Thus, also his references create a complex web of textual relations.
Which place does he have in the ranks of other renowned authors of East African literary scene?

There is a kind of a paradox: Although Gurnah is one of the most celebrated East African authors, next to probably Moyez Vassanji, whose novels consider East Africa from a perspective of Indian diasporas and transoceanic and global entanglements and Yvonne D. Owuor, whose "Dragonfly Sea" is a stunning novel of Indian Ocean connections, he is not very well-known in East Africa and particularly Tanzania. I just had a discussion with colleagues at various East African universities: they are starting now to read or reread him. Even in Tanzania and on Zanzibar, many poets and authors do not know him. I see mainly two reasons for it: Firstly, since its independence Tanzania has promoted Swahili as a national language and a language of literary writing. A vibrant literary scene in Swahili with its own canon has developed since then drawing also on older literary traditions, which hardly relates to English writing from East Africa – a dichotomy that also literary scholarship has largely adhered to. Secondly, even in Kenya, where English has always been more dominant, Abdulrazak Gurnah has hardly been taught – which is changing now. Publishers in Nairobi even refused to publish his literary works in the 1980s questioning his identity as an (East) African writer at a time when the quest for nation building were the biggest topics for East African writers. In the UK, he had to fight for his place as an author who writes about the dislocations brought about by migration and the past, which one cannot easily leave behind. Again, for a long time, he did not seem to quite fit. And the question in how far he is an African writer even recurred after he won the Nobel Prize. I find the question of how to classify him (as an African? A British author? Or an "Arab" from Zanzibar, as some chave referred to him?) totally elusive. And this is exactly what his literary works are about: they narrate flexible identities, which do not easily correspond to the narrow boundaries of fixed identities or nation states.
If we were to pick only one or two, which of his literary works should we all read?


There is hardly a novel I cannot recommend. For a German public, I would definitely suggest "Paradise", but also his most recent novel, "Afterlives", since they are both set during German colonial times. Just recently, in discussions about Gurnah with friends, family but also journalists, I was surprised and often even shocked to see how little the German public knows about German colonialism. His novels are not simply history books: What I like about these two novels is their captivating narratives. In "Afterlives", he makes the reader's experience the exhaustion, brutality and despair of the First World War in Eastern Africa involving thousands of African askari (soldiers) and carriers in the German Schutztruppe. In "Paradise", he portrays the end of the 19th and beginning of the 20th century, when German colonizers came to East Africa. It is a time when caravan trade in merchandise and slaves had already made violent incursions into the hinterland. Certainly, the Germans profited from the situation, but were also not the only force shaping the history of Eastern Africa at that time. I find this very important, since in many postcolonial debates, African history is depicted as starting with colonialism and Africans were merely able to react to it. He goes beyond dichotomies, but shows African protagonists in a world full of ambivalences shaped also by tragic, larger-than-life forces, like betrayal, love or fate: Also in a number of his other novels, the life of protagonists is often haunted and shaped by tragedies which took place long ago in the past. Yusuf, the protagonist of "Paradise", is given away to the caravan leader, because his father is in debts. This is how Gurnah creates complex relations across generations and time, but often also space.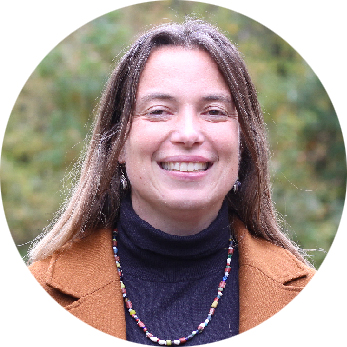 Clarissa Vierke is professor of Literatures in African Languages at the University of Bayreuth. Taking a comparative approach on African literatures, she is interested in questions of poetics, the interrelationship of literature and questions of epistemologies, as well as literary adaptations. She is an expert of Swahili poetry, manuscript cultures and has been working on travelling texts in East Africa – both in Anglophone Kenya and Tanzania and Lusophone Mozambique. In the Cluster, she is the spokesperson of the Research Section Arts and Aesthetics and she is co-running a research project on literary entanglements in the Indian Ocean across boundaries of nations, languages and media. Together with colleagues from Leipzig and Cologne, she set up the project "Recalibrating Afrikanistik" funded by the Volkswagen foundation with the aim to critically consider the future of the study of African languages and literatures.