Online portal "Collections from colonial contexts" launched
13.12.2021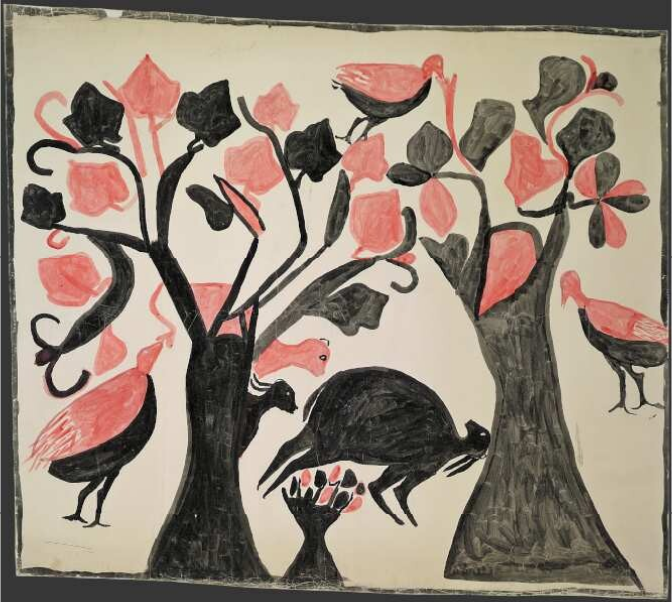 The Cluster's Digital Solutions team has been instrumental in sending the first submissions of Iwalewahaus to the online portal "Sammlungsgut aus kolonialen Kontexten" (EN: Collections from Colonial Contexts) that was launched at the end of November by the Deutsche Digitale Bibliothek – DDB (German Digital Library).


Germany is increasingly facing its historical responsibilities regarding collection items from colonial contexts. In doing so, the most important prerequisite for the responsible handling of collections from colonial contexts and the related processing of history is to maintain as much transparency as possible. For this reason, the DDB - Deutsche Digitale Bibliothek (German Digital Library) launched the online portal "Sammlungsgut aus kolonialen Kontexten" (Collections from colonial contexts). Data from 23 pilot institutions of knowledge and research were made accessible online within the DDB.
As part of this project's pilot phase, 17 submissions from Iwalewahaus were also transmitted to the portal. All of these entries show drawings from the collections of Iwalewahaus as well as their corresponding information such as the exhibitions in which they were shown and where they are archived today. Alexandra Kuhnke, Digital Coordinator at Iwalewahaus, has been responsible for the selection and submission of these 17 objects and their data in cooperation with Dr. Anke-Schürer-Ries, data curator with Digital Solutions team of the Africa Multiple Cluster of Excellence, and with the support of the ITS department of the University of Bayreuth. The entries are now searchable via the project page within the DDB and are accessible worldwide. "It was tremendously important for us at Iwalewahaus to become part of this project. Besides creating visibility for the University of Bayreuth's data collection, it also shows that we as well as many other institutions continue to critically scrutinize our collections regarding their colonial context," Dr. Ulf Vierke, director of Iwalewahaus, points out.
In the last two years, the Cluster's Digital Solutions team has supported the development of the easyDB database at the University of Bayreuth with regard to the data collections of the University's African Studies. These heterogenous collections include research data collected by renowned scholars of the University of Bayreuth such as social anthropologist Prof. Dr. em Gerd Spittler and Africanists Ernst and Ruth Dammann comprising various types of data including many thousands of photographs. "The Digital Solutions team of the Cluster is responsible for the digital collections of African research at the University of Bayreuth and we are currently examining which of the data at our disposal will also be suitable for this particular project," explains Schürer-Ries, who has previously worked as a researcher on the topic of missionary photography.
The DDB's new portal is part of the "3 Ways Strategy for the Registration and Digital Publication of Collections from Colonial Contexts in Germany" to enable the greatest possible transparency with regard to collections from colonial contexts. At its launch, there were around 8,000 references to collection items from 23 institutions in German and English, with information initially only available in German. The portal will be offered in other languages at a later date and data from other institutions and objects will be made available successively. (sg)