Call for Images - Africa: Visions and Time
01.08.2023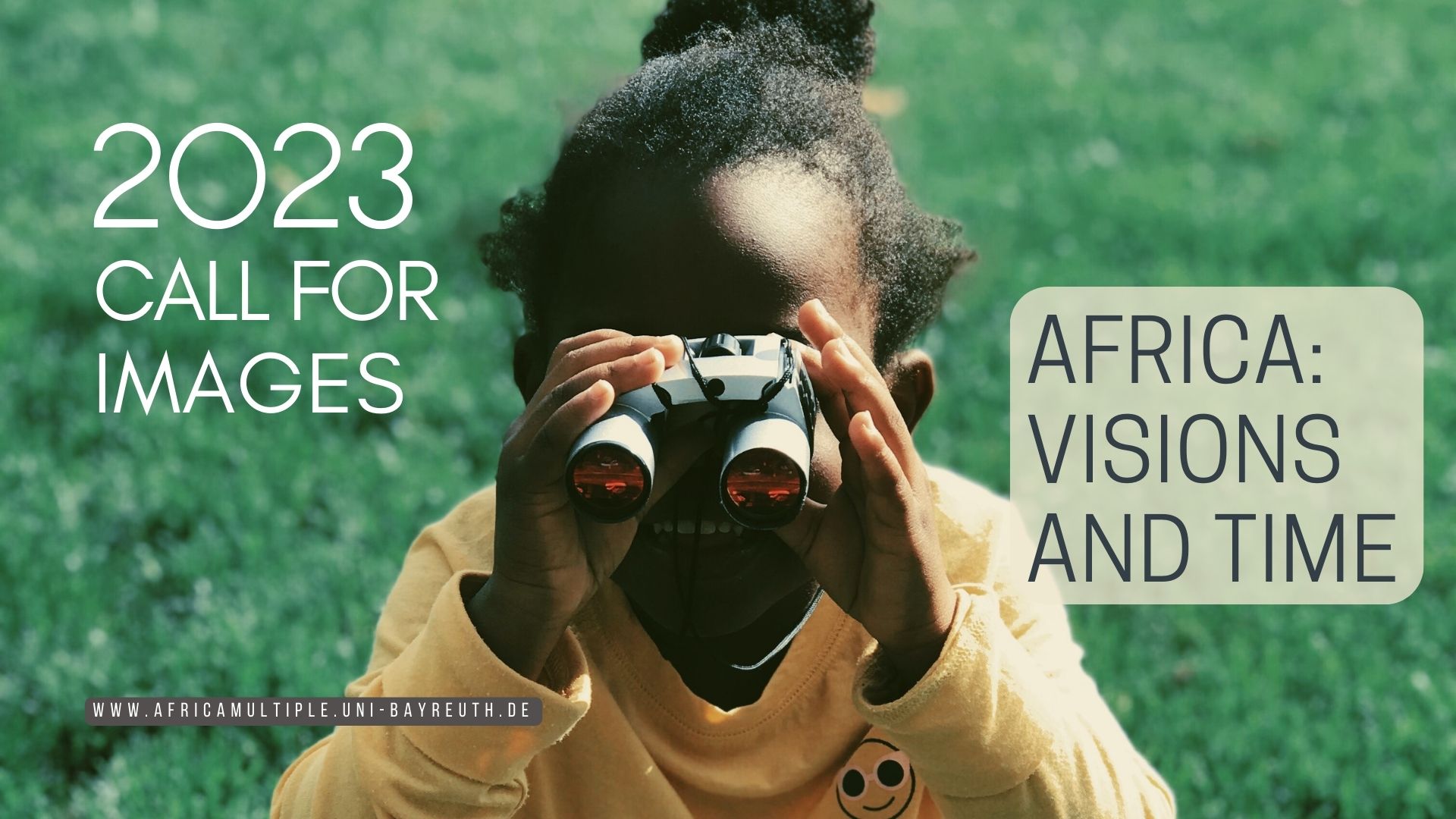 +++++ Veuillez faire défiler la page vers le bas pour la version française ++++
Since 2021, the Cluster of Excellence has issued two calls for photographic contributions in order to showcase possible interpretations of its respective annual theme. Afterwards the best images have been published in the annual Cluster calendar. So far, there have been calendars on the topics "African Icons" and "African Spaces".
This year, the Cluster has chosen a new topic for its call: "Africa: Visions and Time". The call runs from 5th to 31st August 2023.
For this call, the Africa Multiple Cluster of Excellence kindly invites artists to submit representations of their artistic work (be it photographs as artistic work, or any other art form such as drawings, paintings, sculptures, installations, mixed media etc.).
It is of the utmost importance that the rights to the image belong to the person submitting the entry!
After the deadline, all submitted contributions will be evaluated by a jury of experts. The 12 best-rated images will be featured in the Africa Multiple Cluster of Excellence's annual calendar 2024 and are eligible for a compensation of 250 Euros each.
The Cluster of Excellence is very much looking forward to receiving your personal interpretation of the topic "Africa: Visions and Time"!
Rules:
---
Appel à contributions photographiques 2023
Depuis 2021, le Pôle d'excellence a lancé deux appels à contributions pour des œuvres photographiques afin de présenter des interprétations possibles de son thème annuel respectif. Jusqu'à présent, il y a eu des calendriers sur les thèmes "Icônes africaines" et "Espaces africains".
Cette année, le Cluster a choisi un nouveau thème pour son appel : "L'Afrique : Visions et temps".
Du 5 août au 31 août 2023, le Pôle d'excellence multiple Afrique invite les artistes à participer à un appel à des représentations photographiques d'œuvres artistiques (y compris des photographies des dessins, des peintures, des sculptures, des installations, des médias mixtes, mais aussi des photos peuvent être soumises en tant qu'œuvres artistiques).
Veuillez vous assurer que les droits de l'image appartiennent à la personne qui soumet la proposition !
Après la date limite, toutes les contributions soumises seront évaluées par un jury d'experts. Les 12 images gagnantes figureront dans le calendrier photographique annuel 2024 du Pôle d'excellence Afrique Multiple et seront éligibles à une compensation de 250 euros chacune.
Le Pôle d'excellence attend avec impatience votre interprétation personnelle du thème "Afrique : Visions et temps" !"Afrique : Visions et temps" !
Règlement :