Workshop "On Worlds and Artworks"
11.02.2020 - 13.02.2020
fimt, Thurnau/Iwalewahaus, Bayreuth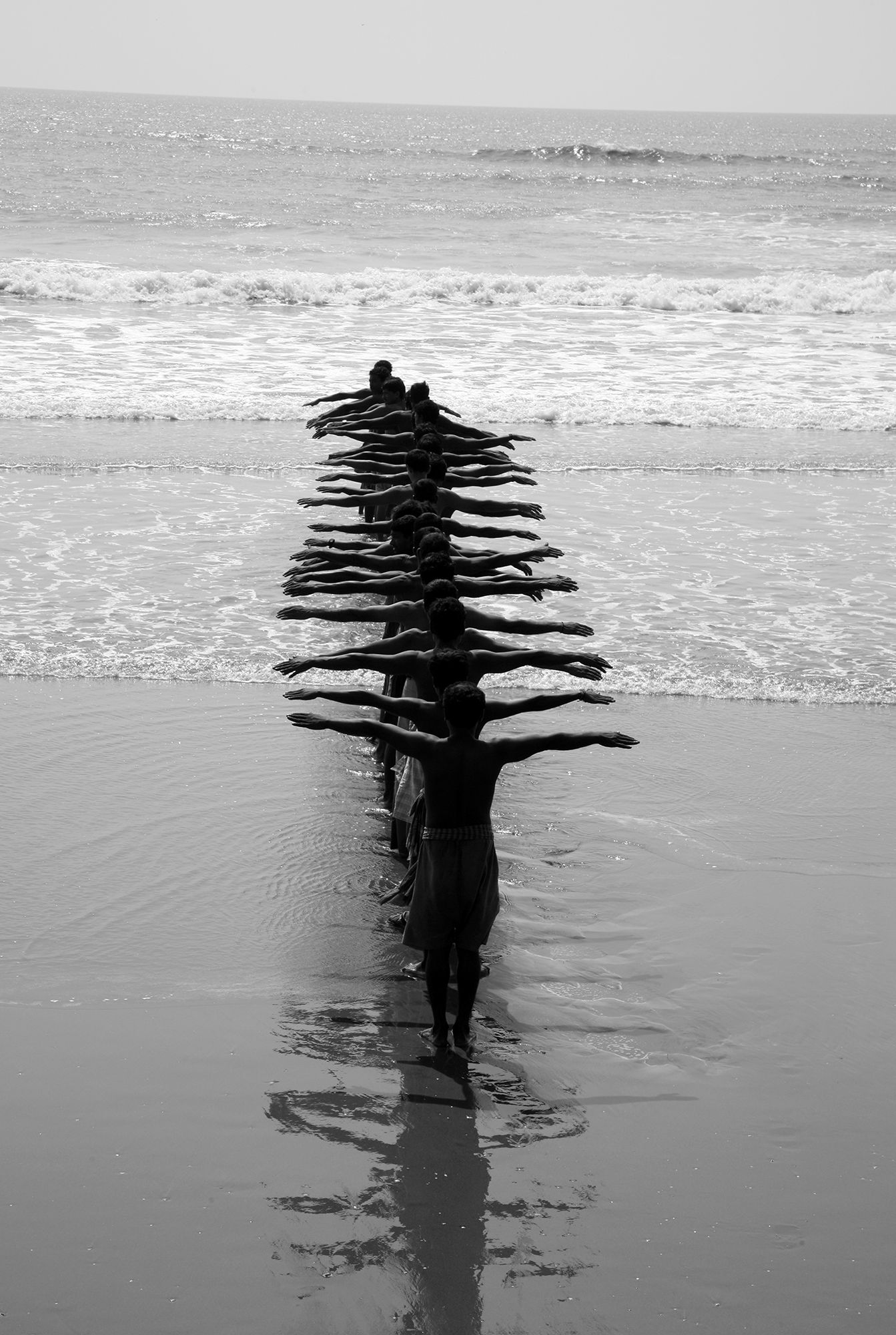 The Research Section "Arts and Aesthetics" takes inspiration from a perspective on multiplicity that brings artworks, as multi-layered configurations, to the forefront, which have their own way of relating to the world. Artworks constantly emerge through and in relation to each other, as to the material and social conditions in which they take shape and make alternative existences sensorially perceptible.
In our discussions on arts and their relations, notions of world and worlding have become central; we would like to further explore this during the workshop: How do artworks relate to worlds? How do worlds emerge in configurations of artworks?
Drawing on a number of notions of worlds and worlding, we are interested in approaches highlighting a processual notion of world(ing) as constantly coming into being and being itself multiple. Artworks can accordingly also appear in and call into being various worlds.
For this workshop, we would like to invite contributions which reflect on the way artworks in a broad sense (literature, music, theatre, film, painting, performance etc.) and from various contexts imagine multiple worlds. Contributors are invited to reflect upon their own case studies/findings on aesthetic practices and artworks by addressing the following question: How do artworks create and inhabit multiple worlds? Considering worlding as a performative act also invites for contributions which consider African cinema, music, literature, performance, and so on as neither merely part of an essentially given and neatly delineated African continent nor as part of a Southern-Northern dichotomy. How also are African films, music and narratives etc. circulated in and conditioned by sites, media, and structures in Europe and Asia? How do they make reference to, imagine and emerge in relation to the material conditions of these various sites? Which role does the aesthetic nature of the arts, which emerges in concrete form, play in this regard?
Lastly, notions of "world" have played a prominent role in discussion of the arts in recent years (world literature, world cinema, world music) – though in different ways and also drawing on various conceptual bases. Despite growing postcolonial criticism, African arts have been typically essentialized in these contexts. Thus, worlding also invites for papers critically considering the politics of circulation, exclusion, and inclusion. Metareflections on the relationship between the notion of worlds with regard to different disciplines and artistic genres (for instance, world music vs. world cinema) are also welcome.
Artist research will be part of the workshop; thinking not only about but through the production of artworks and their way of world-making will broaden our perspectives on the topic.