Junior Research Group on post-truth politics in Africa led by Joschka Philipps
26.03.2021
Dr. Joschka Philipps has been appointed the leader of a newly established Junior Research Group examining "post-truth" politics in Africa. The group is currently recruiting new members and is supposed to start its work in July 2021.
As part of its early career support strategy the Africa Multiple Cluster of Excellence is in the process of establishing a total number of four Junior Research Groups (JRG). After the appointment of Dr. Serawit Debele and Dr. Cassandra Mark-Thiessen as heads of the first two groups, the Cluster now introduces the third JRG leader, Dr. Joschka Philipps. His junior research group is called "Politics of the Unknown. Conspiracism and Conflict". Currently, he is laying the groundwork for his new task and seeks to recruit two doctoral researchers to work with him on the project starting July 2021.
New JRG "Politics of the Unknown. Conspiracism and Conflict"
The JRG "Politics of the Unknown. Conspiracism and Conflict" led by Dr. Joschka Philipps will analyse how conspiracy theories shape and are shaped by political conflict. In their research, Philipps and his team will scrutinize the concept of "post-truth" – an expression that was declared the international word of the year 2016 by Oxford Dictionary – and how it applies to postcolonial African politics, specifically in Guinea and Tunisia. Although Africa is rarely associated with the label of "post-truth politics", it is all the more permeated by the phenomenon. While Northern scholars tend to consider "post-truth politics" against the backdrop of a Western consensus on what can be scientifically proven and what sources can be trusted, the Africanist approach provides a more nuanced perspective on the heterogenous social, political and discursive spaces that allow for the emergence of rumours, conspiracy theories and suspicions about political orders. Combining ethnographic research, quantitative surveys, and cartography, the project aims to open up multiple perspectives on the complexities of postcolonial politics in Africa. The transdisciplinary project will also examine photographic artworks and collaborate with Hadia Bah and her theater group Emoticônes224 based in Conakry, Guinea.
"We are very excited about this project being added to the Cluster," says Prof. Dr. Rüdiger Seesemann, spokesperson of the Cluster of Excellence. "It promises to develop an intriguing transdisciplinary concept that will capture and scrutinize widespread uncertainty in contemporary African politics. By employing the Cluster's analytical tools of relationality and reflexivity, the project will be a congenial addition to our agenda, while shedding light on little understood aspects of today's political struggles and debates."
---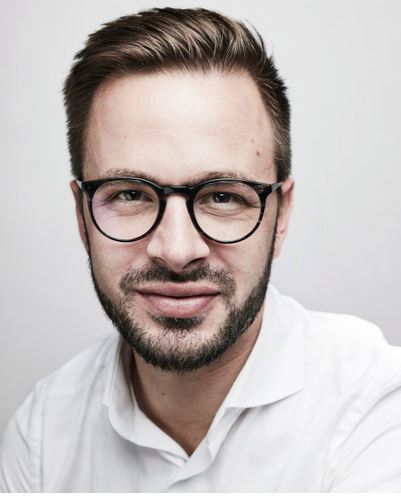 Before joining the Cluster of Excellence Joschka Philipps has worked as a senior researcher at the University of Basel. Holding a PhD in Sociology from the Centre for African Studies in Basel, Joschka Philipps' research focuses on political conflicts, transnational politics, postcolonial studies, conspiracy theories, urban youth and protest movements in sub-Saharan Africa, with a particular focus on Guinea and Uganda. (sg)